For Denise's 35th 19th birthday, she and David drove up for a fun weekend in Arkansas. On Saturday, we did the Fancy Pants cave trip and on Sunday she recovered visited with her Dad (and played golf). On Monday though, we packed up the car and headed north to Horseshoe Canyon Ranch for a day of climbing.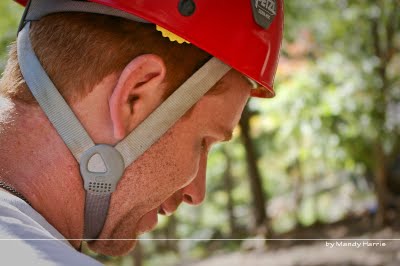 David led seven routes (mostly 5.7's) that day and Bryan cleaned them for him. Mandy managed to climb all seven routes while Aly and Denise fell short of a clean sweep.
The day was finished off with dinner at the Ozark Cafe in Jasper and a long drive back to the house. David and Denise headed south again on Tuesday while the rest of us marched off to school and work.