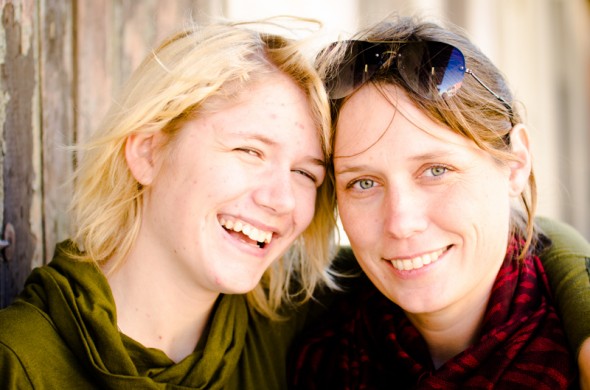 We left Wednesday evening just after work to drive to New Orleans – to Metairie, actually, which is a sort of suburb. We arrived, as usual, at about two in the morning. After the misery of LAST Thanksgiving with Bryan's family – click here to go back to that story, because I don't want to think about it any more – we expected to great time no matter what happened. And we did enjoy our visit, as we always do. Thanksgiving dinner with our family is a treat every year.
We brought Hayduke, which is extra trouble but works out all right. He's a good traveler, and we never have any problems with him in the car on long trips. We stay at Aunt Dot's house, and he spends several hours each day visiting with cousin-dog Bourbon at Kevin and Julie's down the street. I had arranged for us to have a temporary 'visitor' pass for City Bark, the nice dog area at New Orleans' historic City Park, and we took Hayduke (and sometimes Bourbon) to the park to run and play every day we were there. Then, he stayed in our bedroom in the evenings and all night.
On the day after Thanksgiving, we celebrated Aunt Dot's 84th birthday with an awesome seafood lunch at Deanie's, in Bucktown. It was really sweet to watch the care little Emma takes with Aunt Dot. She walked right next to her walker, up the ramp to the restaurant. When we were finished, there was Emma, escorting her Aunt Dot back out the door and down the ramp to the car. Once home, we had a strawberry doberge cake to finish the birthday celebration. It was Aunt Dot's birthday, but Emma helped blow out the candles.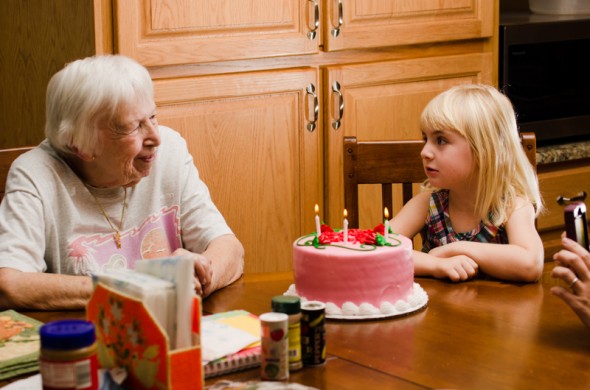 Lots of other little details help make a good visit, too. Somehow we managed to find an open snoball stand – they're usually closed this time of year. Through Bryan, I've discovered that the "ice cream" flavor, with sweetened condensed milk, tastes just like the snow ice cream we used to make when I was little. And I loved snow ice cream. Hooray.
It had been awhile since Emma had been to get her pictures taken. So we spent a few minutes outside, with the good camera, next to Ralph's bright-blue house. It's hard to take good photographs of little wiggly kids, and the fact is that often the best pictures are the ones you didn't really set out to get.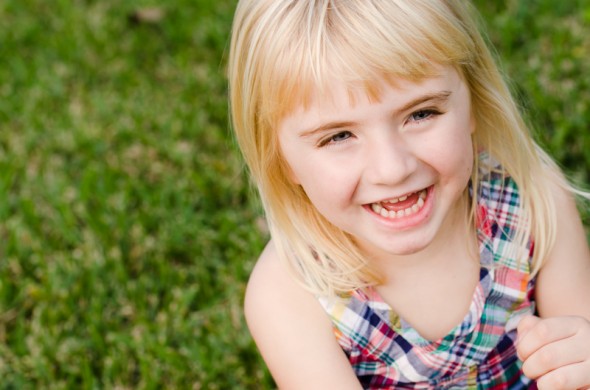 Later, Emma and I did our customary trip to Barnes and Noble, where she requested a book "with alligators in it." I always take her to the bookstore when I'm there – it's something I started when she was an infant, and as she gets bigger I enjoy it more and more. She played with the trains for awhile, and then we chose a book together. She knew what she wanted and she was excited to have it, and that made me feel good.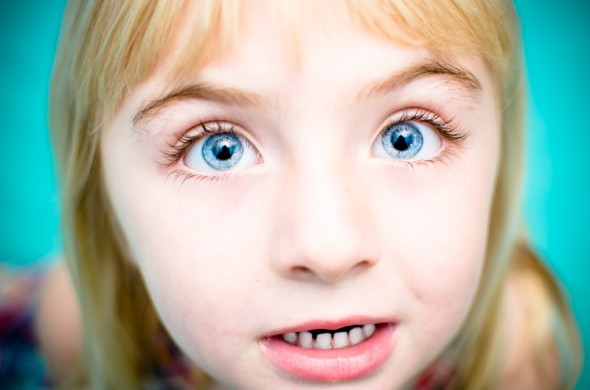 I like Emma a lot, which is great because I don't always like little kids. She's articulate and interesting, and while she talks A LOT, I understand that she's three and talking a lot is her job. She can have conversations about a lot of different things, and she's just beginning to show empathy for people, which makes her conversations much less Emma-centric. We had a nice talk, for example, about the new baby sister she's expecting next spring. She thinks that the baby will cry some, and will be messy, but she's looking forward to helping take care of the little one, because that will make things better for her mama. Also: she thinks the baby should be named Sprinkles.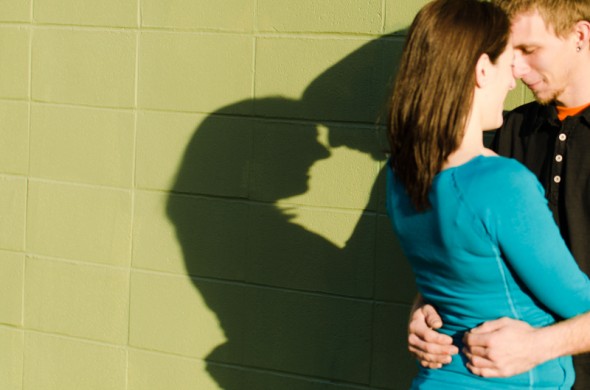 Bryan's little brother Michael and his fiance Juliana had asked us to bring camera gear and help out with engagement photos, so we got up early on Saturday morning to take some portraits with the sunrise next to Lake Pontchartrain. It was cold and windy, though, so we gave up on that location – their expressions didn't say "love" or "caring" or "tenderness" – they just said "cold and miserable." We switched to some backgrounds in town and out of the wind.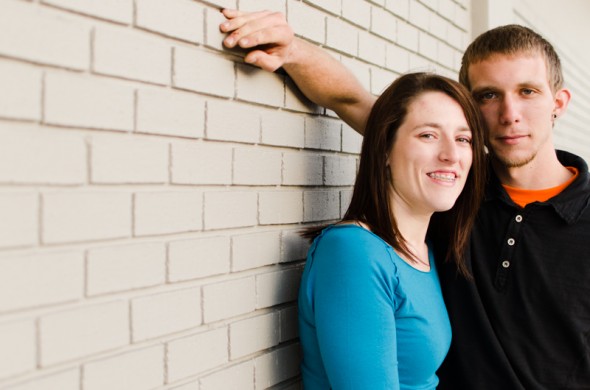 We took a break from pictures to eat a beignet breakfast at Morning Call, then added Bryan's mom to the group for a nice afternoon in the French Quarter. We ate lunch at K-Paul's (Chef Paul Prudhomme's 'lunch counter' style restaurant) and enjoyed wandering around together for awhile before heading for the Moonwalk, where we split up: Michael and Juliana headed home while the rest of us walked back to the Presbytere. I think we all learned something from the really excellent first floor Katrina exhibit and the much more lighthearted Mardi Gras setup on the second floor.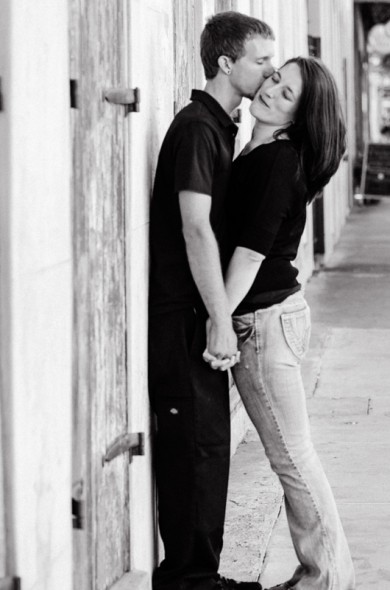 We decided to skip our usual Sunday morning neighborhood grocery store run to save money – a stock-up trip to Dorignac's usually costs over a hundred dollars – so after our semi-obligatory Morning Call beignet trip we sort of hung around the house visiting instead. Mandy and her grandpa had a nice hunting conversation and went over lots of gun-related details that needed to be discussed before her new gun went home with her. As usual, we stopped by Danny and Clyde's for po-boys before heading north. The drive home was a simple one and we got home safe, tired, and happy, another Thanksgiving visit in the family record book.