Today, Mandy turned thirteen. She and I spent the day in a silk-staining workshop on campus, and we enjoyed it.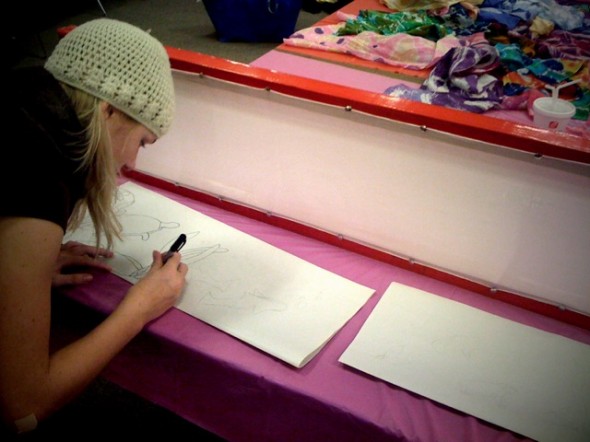 After stretching silk scarves on frames, some people sketched directly on them with marker or pencil. Mandy, who wanted to do a koi-pond scene, thought she'd do better sketching the elements on plain paper first.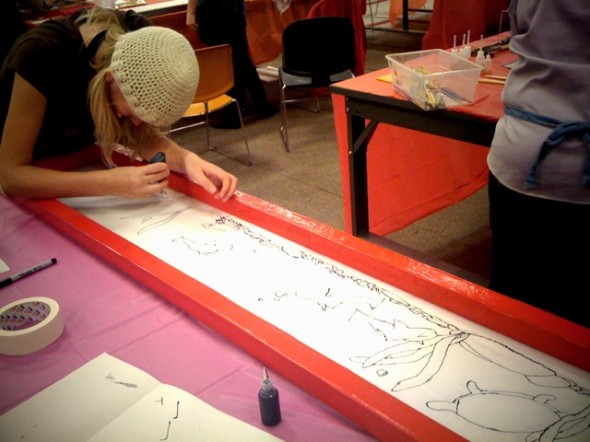 When the paper sketch was finished, she laid the silk frame upside-down on the picture she'd drawn and transferred it using a black silk resist. It's important to 'seal' the edges of fish, and turtles, and rocks, and seaweed – the silk wicks dye quickly, so if edges of a design aren't sealed,the colors bleed badly.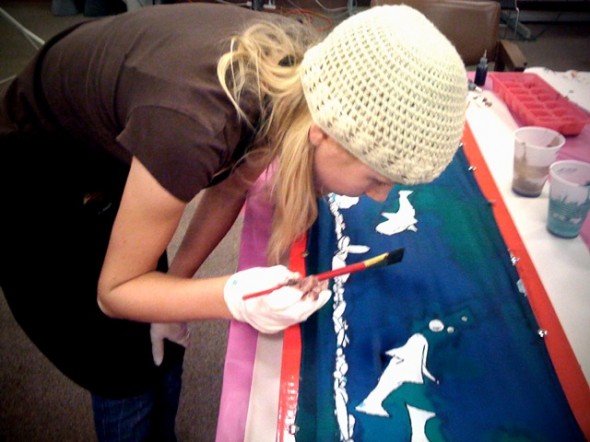 When the resist lines are dry, the dye can be applied to the silk. Colors can be softened by mixing with water, and mixed either in the paint tray or on the fabric itself. Different effects can be made by adding alcohol or salt to the damp fabric.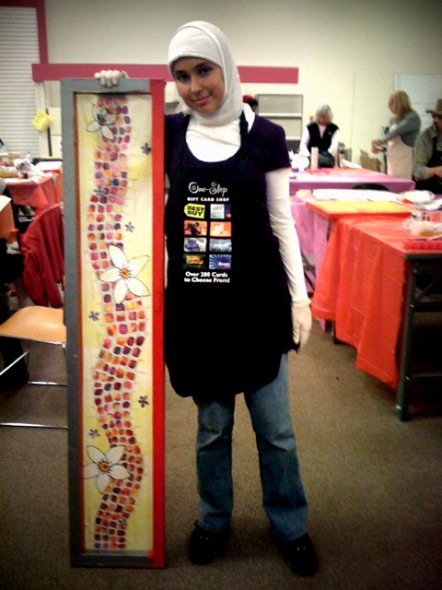 Mira, an eighth grader, did a beautiful tile design with flowers. The next step in the process is to take the scarf off the frame, wrap it with paper towels and seal it in a foil 'packet' with lots of tape, and steam it. The high temperature in the steamer sets the dye in the fabric. After that, the scarves will be hand-washed to remove most of the resist.
Bryan's birthday present to Mandy was a surprise, a fancy supper at a nice restaurant. We'd put together a new outfit for her, and Bryan and I dressed up a little too. We had a really nice evening together eating good food and talking and enjoying Yaya's, in West Little Rock.
Day One of having a teenager in the house went really well. I hope the next few years are as much fun as today.