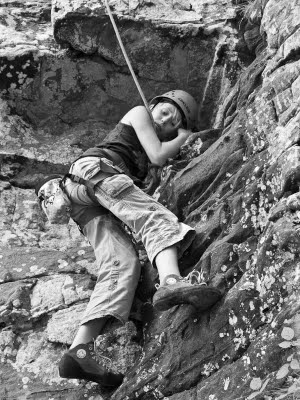 David and Denise are coming up at the end of September to climb at Horseshoe Canyon Ranch!
I've never climbed a lot, and Bryan's been off the rock for three years and we think we should refresh our memories before they arrive, so we make plans to go climb in Newton County at least once before their visit.
At the last minute, Bryan emails some old climbing friends and Jay decides to join us. It's a good day: the weather's beautiful and we enjoy the company and the rock.