I'm pleased to report that with this past weekend's hike, I've perfected my jellybean routine. Really, this is such an important point that I've removed mention of it from the actual backpacking blog entry and made it an entirely separate post. That's how important it is that you understand.
For years, Jelly Belly beans have been a sort of ritual for me. I always hike with a baggie of them, and I eat them one at a time and make a note of what flavor they are. For years I've fought ripped jellybean bags and been frustrated by floppy Ziploc and sticky beans spilled out in pack pockets and left to fuse themselves together in the damp darkness.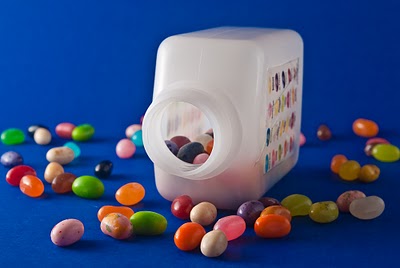 I recently had a Jellybean Storage Epiphany and bought this fabulous rectangular Nalgene from the Container Store. It fits perfectly in my hipbelt pocket and makes me very happy. I cut out the 'flavor guide' or whatever it's called, cut it in half, and stuck it to the sides of the bottle with packing tape.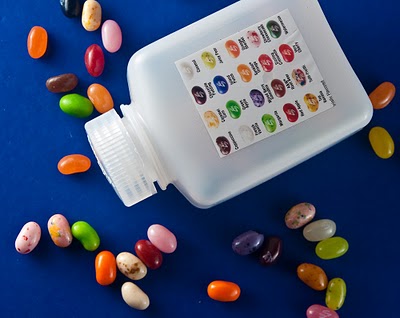 And then I asked Bryan to take these excellent photos of my Jellybean Bottle. That's how important it is that you understand. (Thanks sweety!)