Four of us headed west on a beautiful fall day (sunny, mid-to-upper-60s) to ride the gravel roads inside the Ouachita National Forest.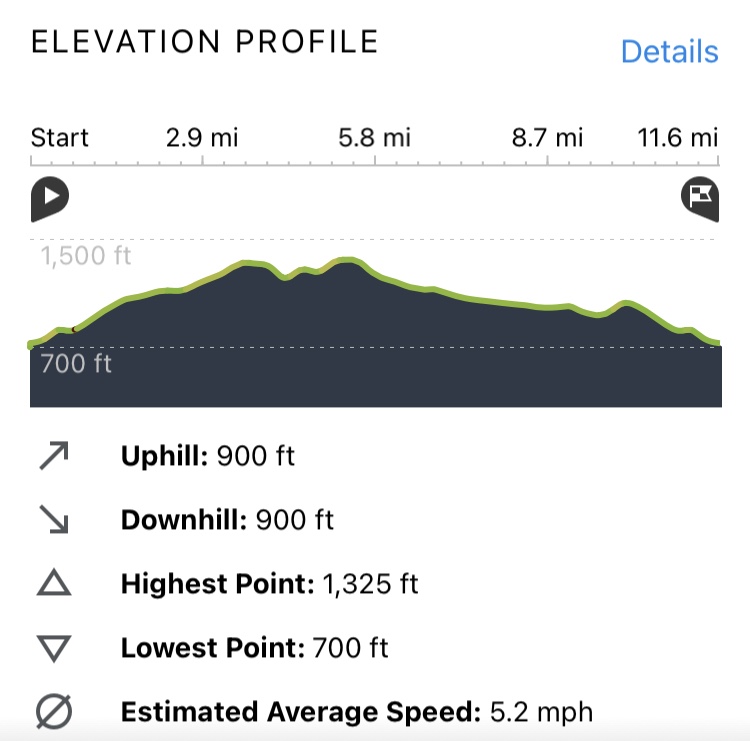 Our group consisted of a motley mix of bicycle types. We had a mountain bike, a 1984 Schwann touring bike, a Catrike recumbent trike, and an Azub Six recumbent bike. The first part of the ride is 4-5 miles of uphill and it quickly became apparent that the trike and its motor weren't going to have a good day, so they headed back to the starting point.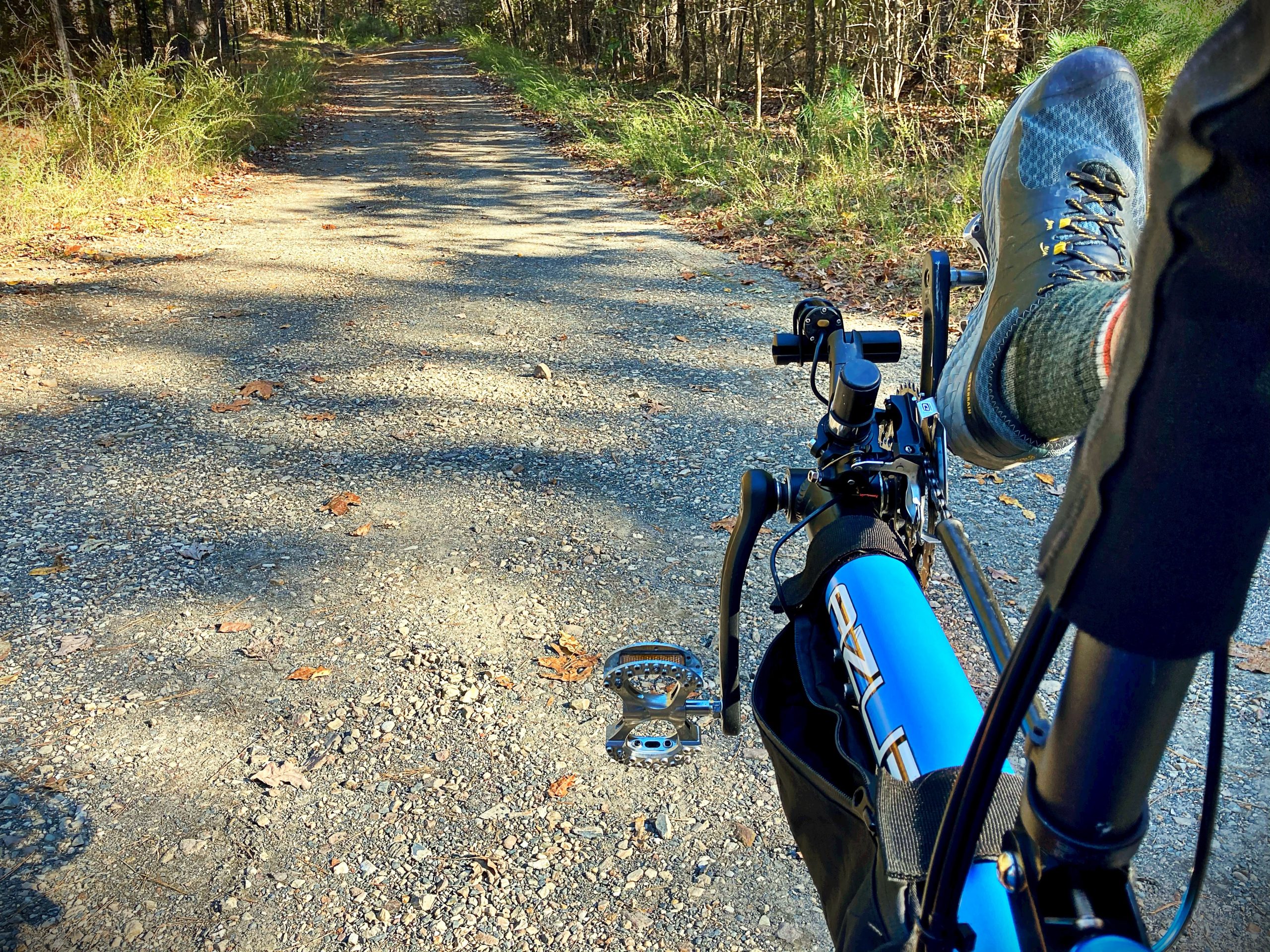 We've ridden this route before but not with me on the Azub. This was only my fifth or so ride and the first with long hills, rocky trails, uphill starts, and mud puddles.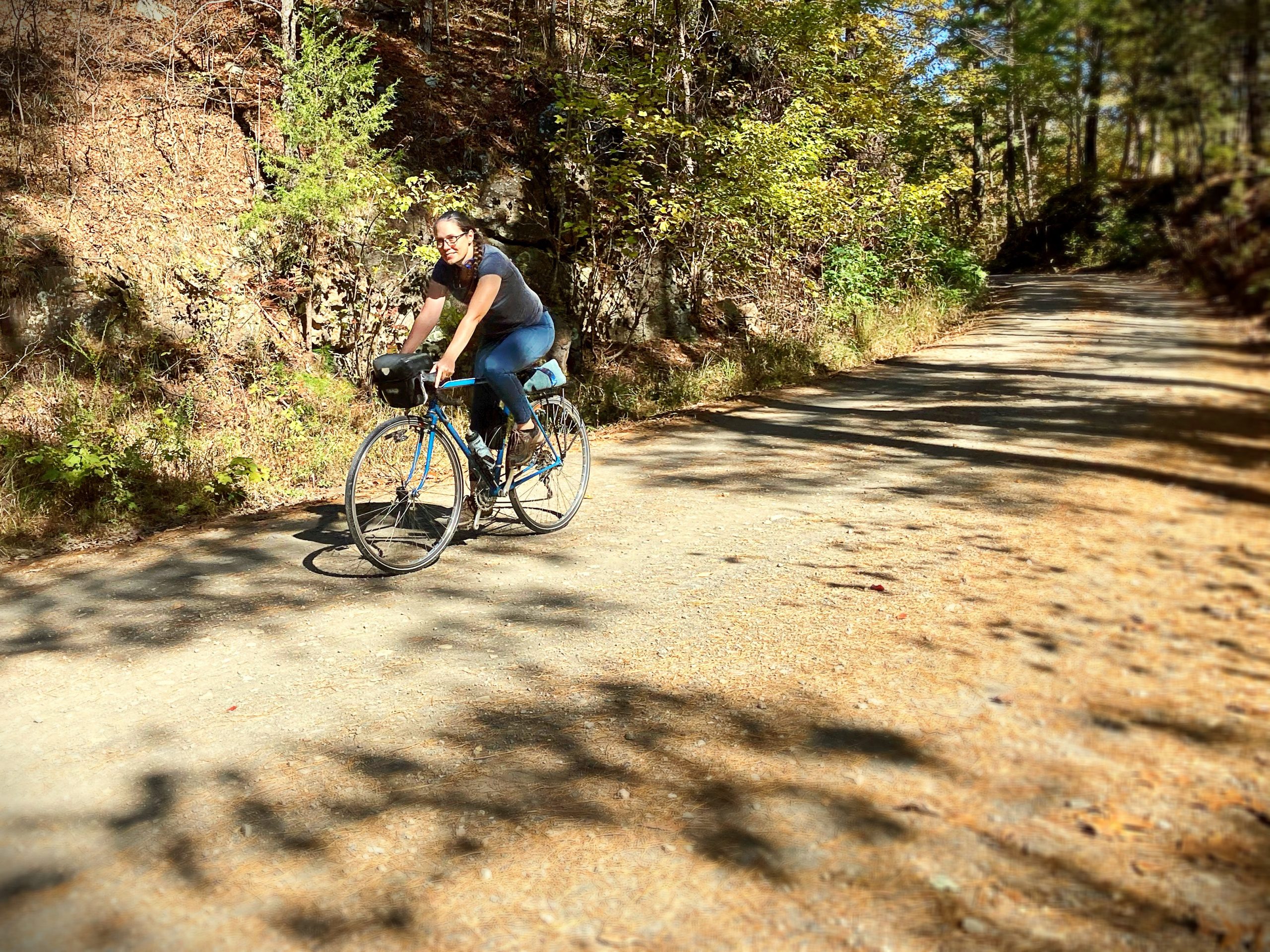 I believe there were two walks due to hills and both were related to momentum killing rocks that jumped in front of my wheel. Overall, I walked uphill less than me upright companions and I consider that a success.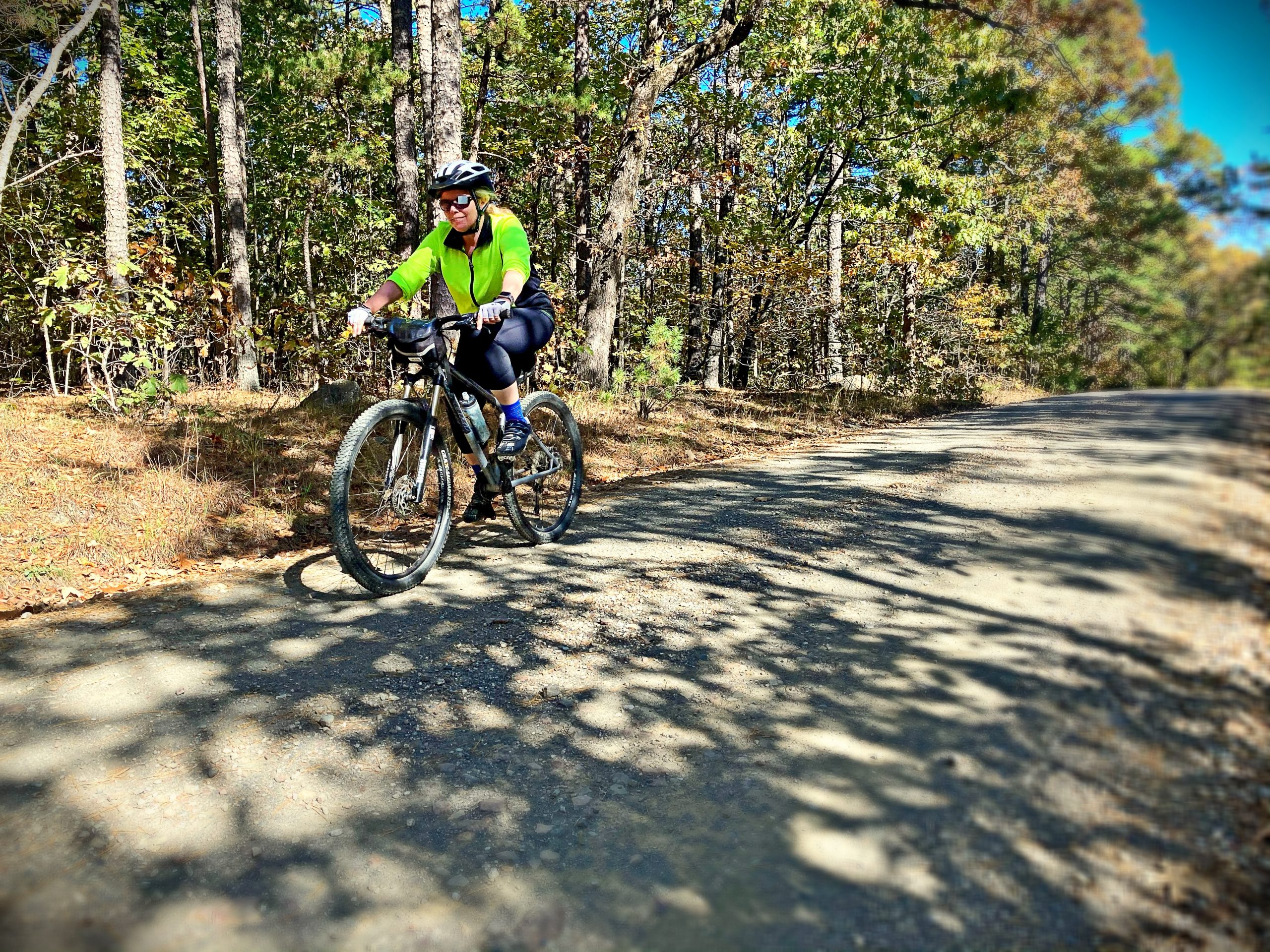 There was some color on the trees but we probably haven't seen the peak yet. Despite the recent rains, the main roads were well drained and dry. The minor road for the second half of our trip would feature roadwide mud puddles.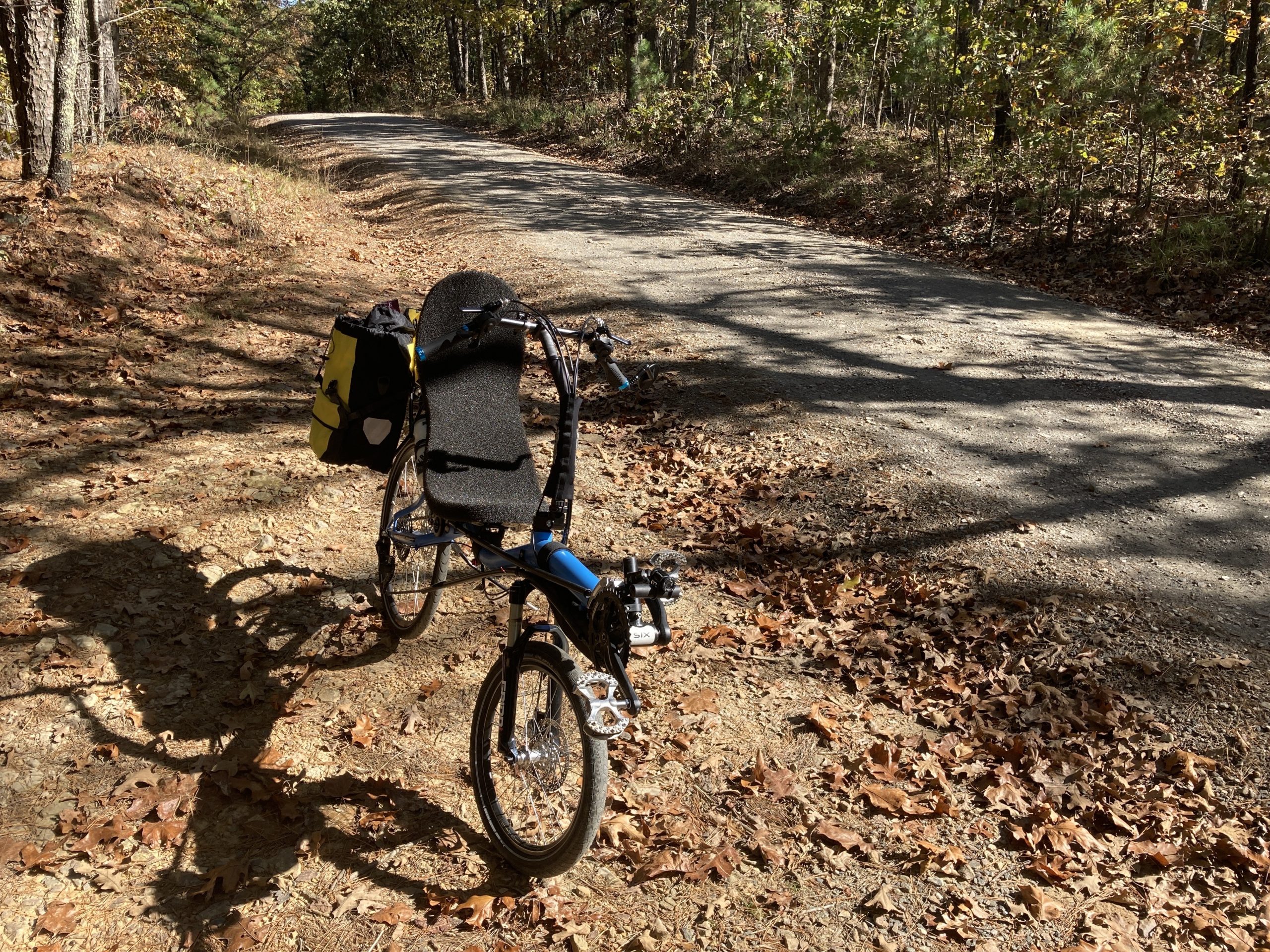 The key to climbing seemed to be relaxing into the seat, pushing with all the leg muscles (butt to calf) not just the knees, and a high cadence.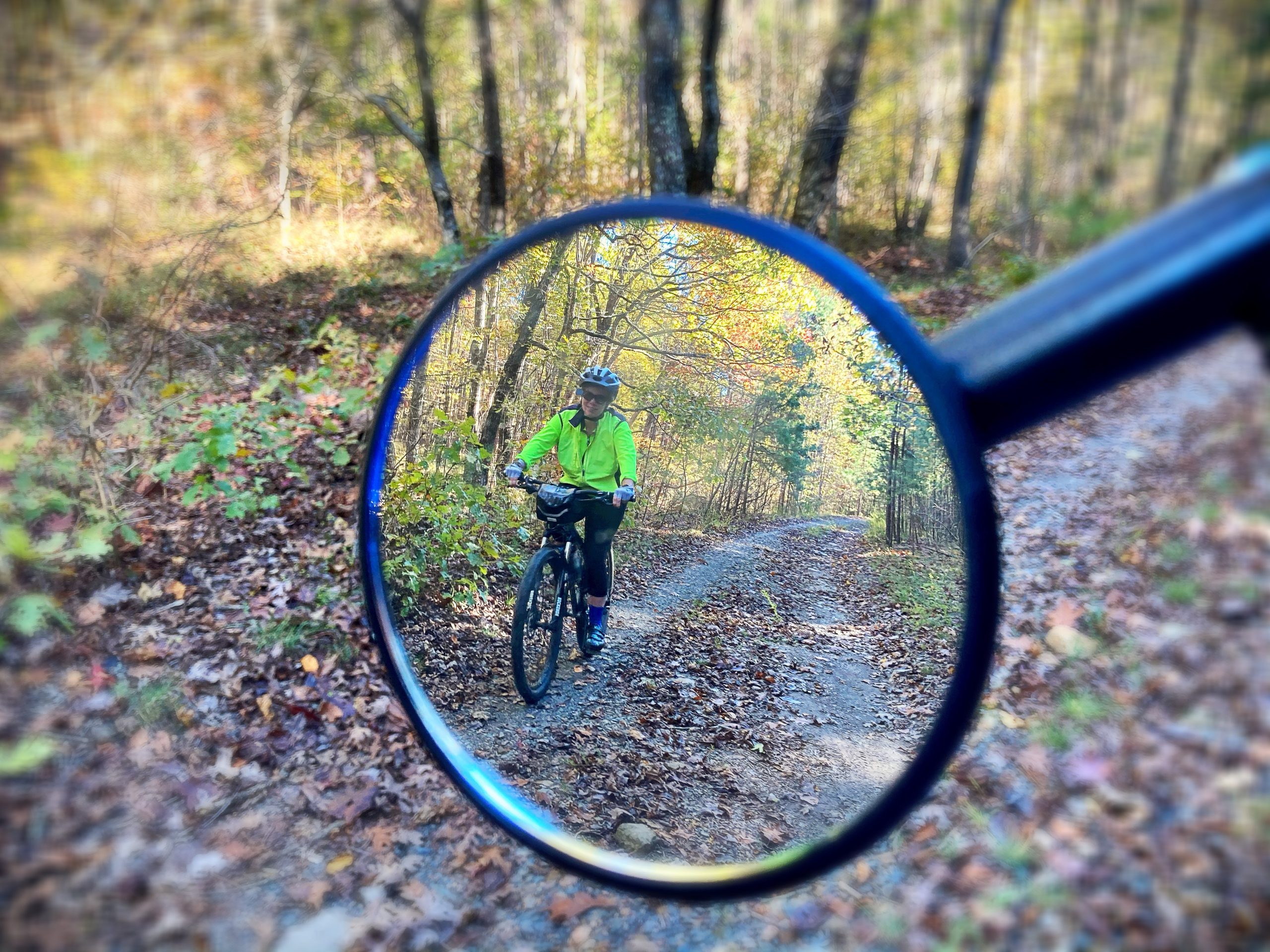 On the double track portion, the Azub bounced over rocks like a champ. I only rode through a few puddles and my feet stayed dry. When skirting around the puddles, there were a few times I'd lose traction due to the mud and voluntarily come to a stop before falling over.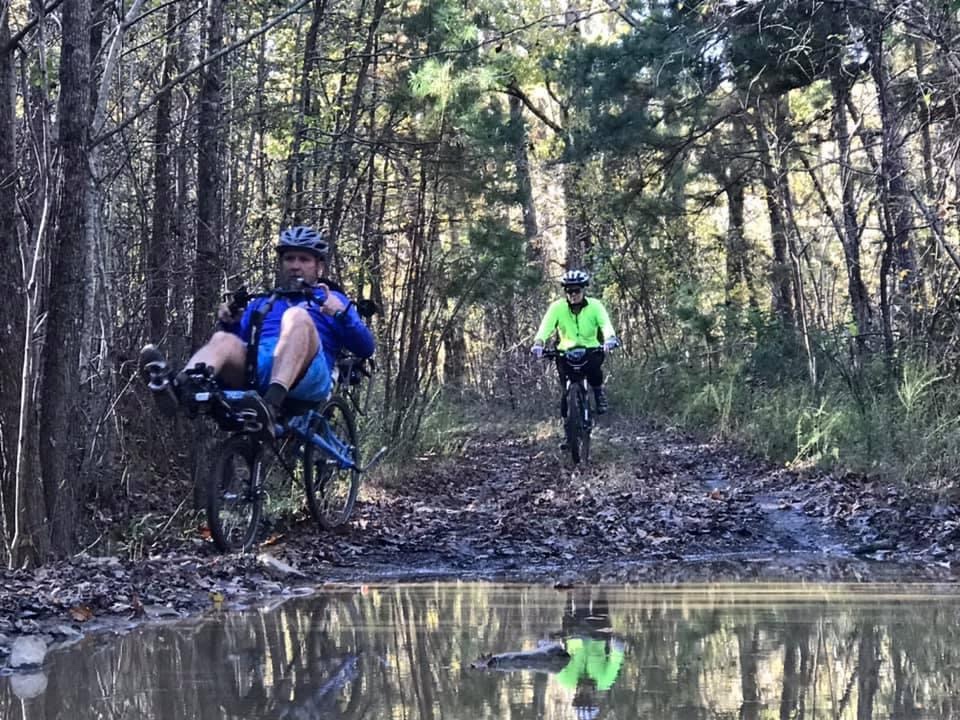 Overall, the combination of me plus the Azub performed better than any of us expected, both on the hills and the rougher terrain. I'm looking forward to more gravel rides in the future with this setup. I think, for more grip, I'll switch out the rear tire from a slick Schwalbe Marathon Supreme to a Marathon Dureme I have on hand.