First there was Christmas (observed) at our house. Since Mandy's always in Tulsa for the first half of her holiday break, we always open presents either before or after that trip. This year, Saturday the 22nd was the day chosen to observe the gift-giving part of our holiday. We kept things pretty simple this year, and most of our gifts to each other involved needed outdoor gear. A stack of books grew as we opened our presents, too, as it always does.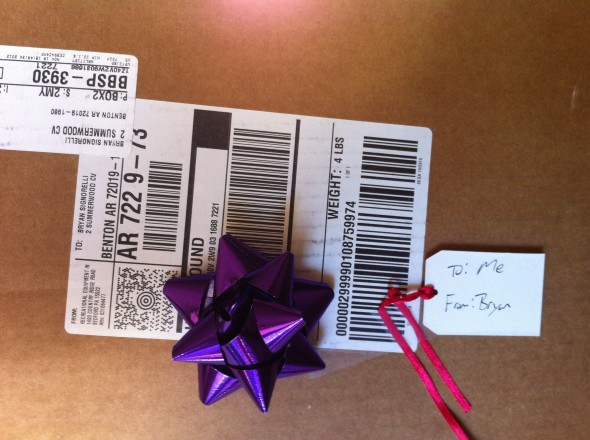 We've tried to move away from using lots of wrapping paper and toward reusing gift bags and lidded boxes. But I think some of our presents may have gone a little too far away from 'festive' toward 'cheerlessly utilitarian.'
After we opened our gifts to each other, Bryan made us cups of chai and we sat and talked for a bit.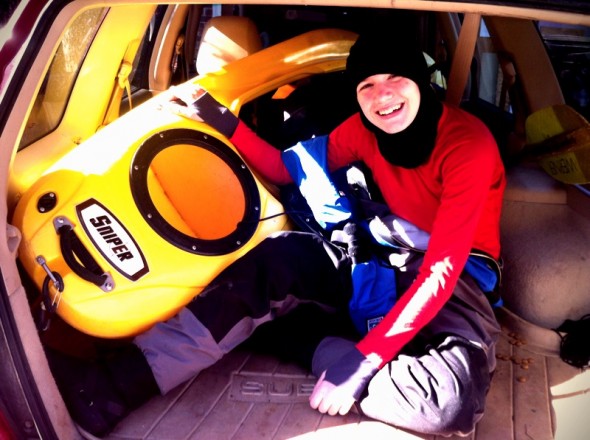 And then, in order to do One Last Fun Thing before a dull and mindless week in Tulsa, we loaded Mandy and the creek boat up to meet some friends on the Saline River. She enjoys these trips without a Mom or Dad, and we enjoy watching her flex her independent-teenager muscles (since nearly all of her afternoons away from us involve far more grownups than kids.)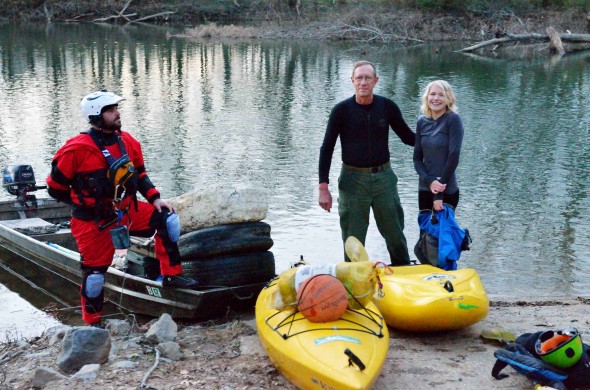 I'm not even certain where they went, but she got home just after dark. She had stories about surfing the boat on some newfound 'play wave' Apparently they experimented with towing a creek boat and a standup paddleboard through pools behind a jonboat. The jonboat was spun in the spin hole. Trash was picked up. Fun was had. It was a good day on the water, according to her report.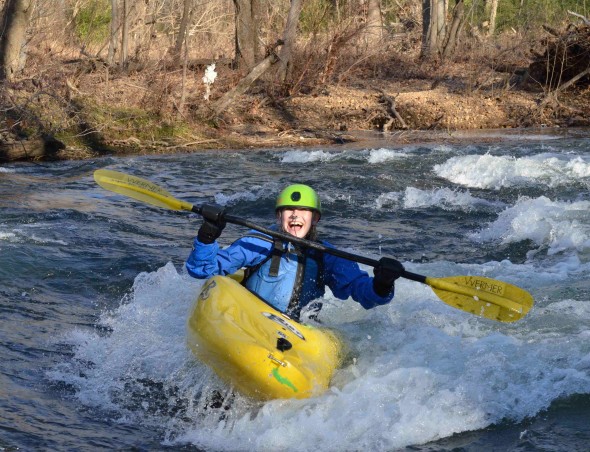 (These last two photos were taken by Cowper Chadbourn, who didn't exactly tell me I could use them, but he said yes last time so I think it's okay.)
She got home after dark but just in time for our traditional Christmas Supper of a trip to the Chinese buffet. Aaaah, the holiday smell of, um, Chicken in Mystery Sauce. Bryan ate far too much goopy meat. I ate far too many crab rangoon. And Mandy ate the fortune from her fortune cookie. It was another not-quite-standard Christmas at the Signorelli house. That's kind of the way we like it.