This is a multi-day trip report, so if you haven't already started at the beginning please click here to read from Day 1.
The whole bunch of us tried to go to Deanies for lunch, but we were foiled by the hour-and-a-half wait for a table. We had to eat some more fried oysters and garlic fries at New Orleans Hamburger & Seafood instead. Also, Mandy has somehow become addicted to cream soups with crawfish. I'm not sure how that happened.
After a trip to the grocery store, I made a couple of chicken pot pies just on the principle that it's good to have chicken pot pies around. Mandy sat for a couple of hours and looked at photo albums with Aunt Dot, talking about traveling and listening to stories. In the evening we walked down to Veterans with Kevin and Julie and Emma to see the Zeus parade.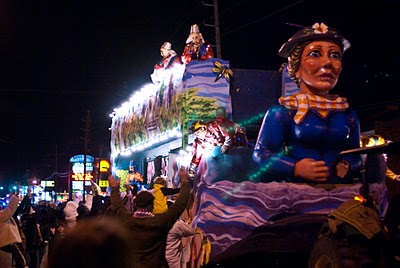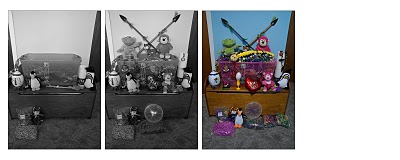 Click on photo to see it bigger.