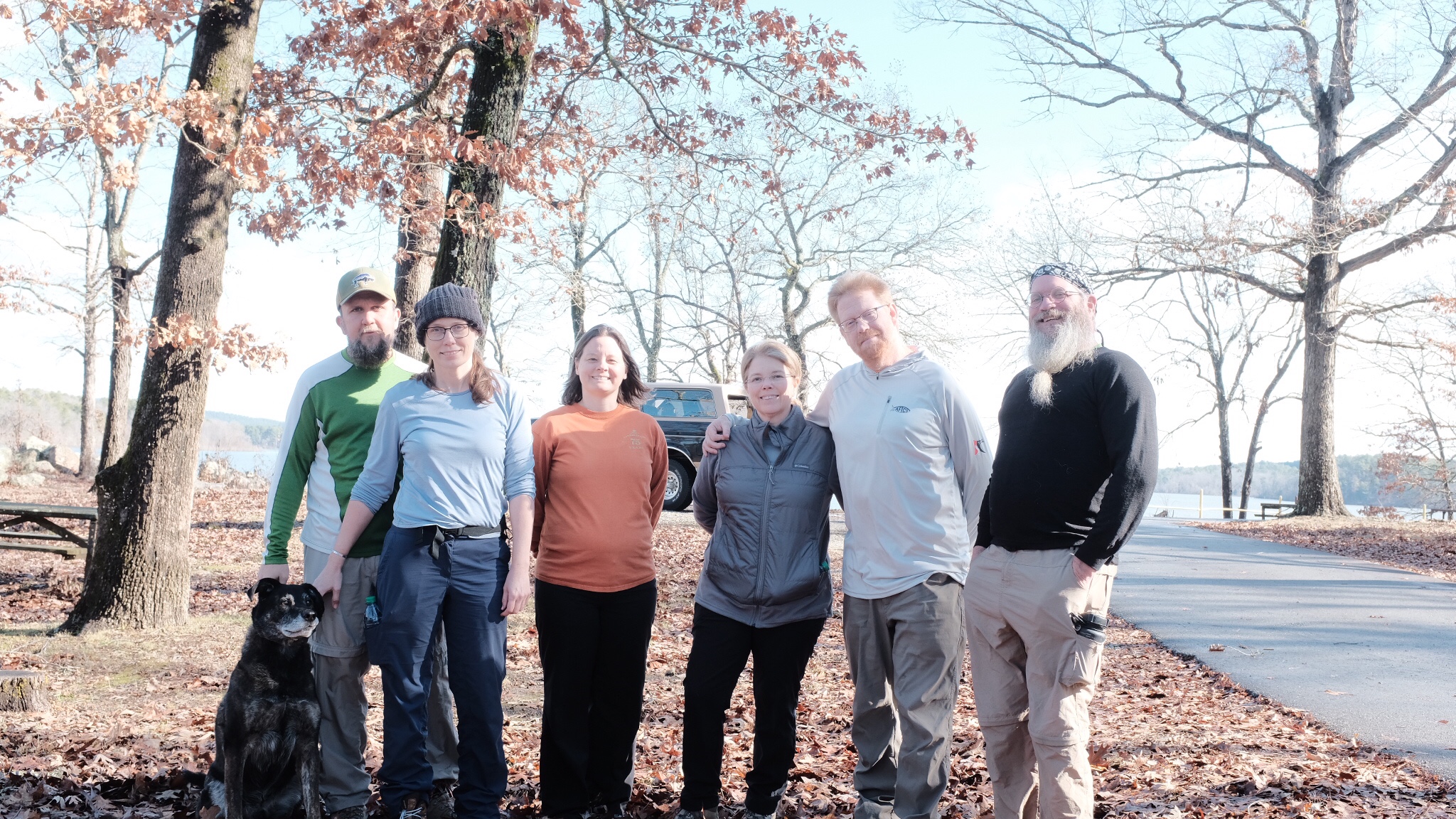 The forecast looked nice so six of us headed out to take advantage of the three-day holiday weekend. Section 10 of the Ouachita Trail was the target and, since this is an odd section with camping restrictions, a different approach was called for.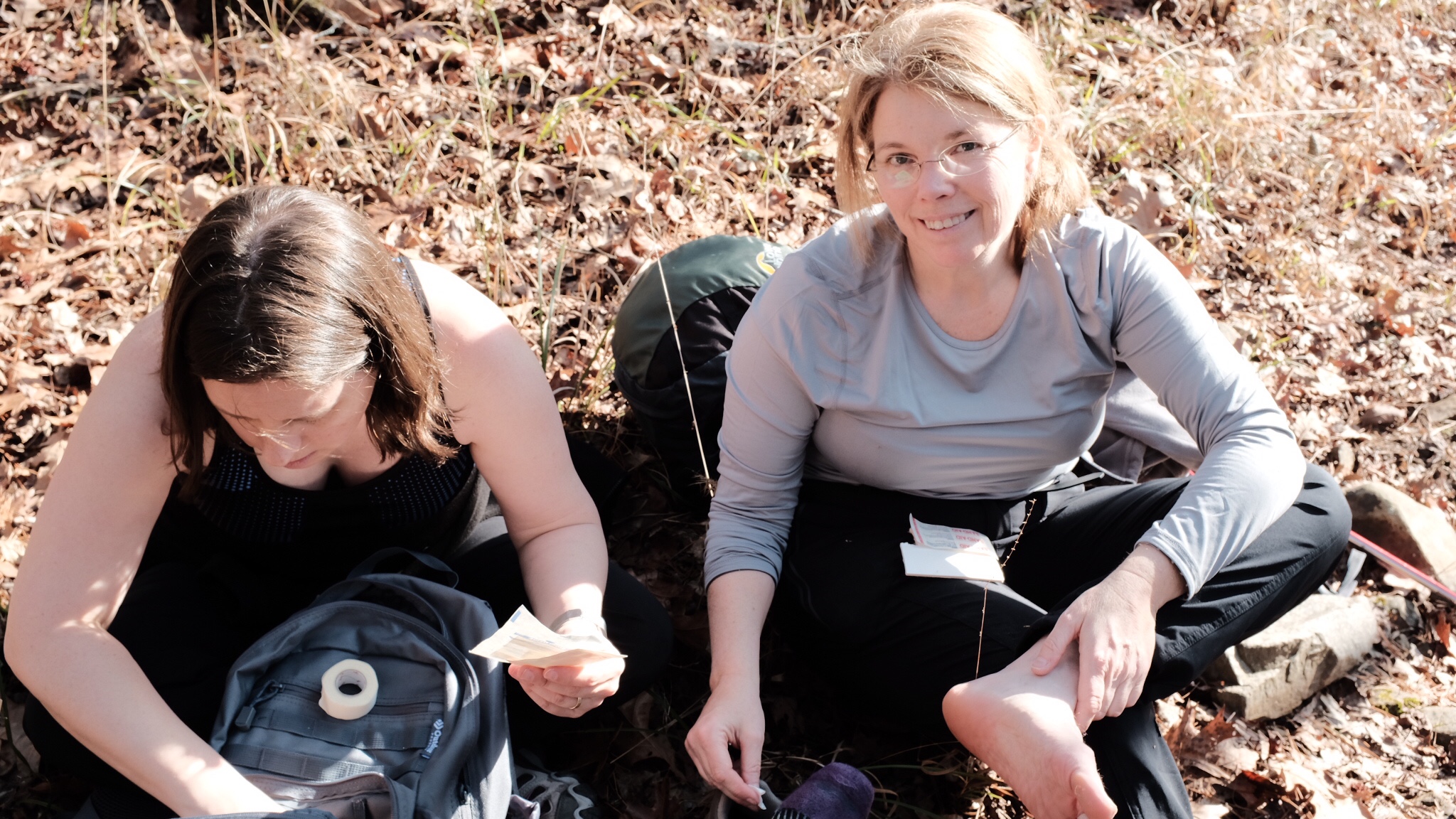 We started our hike on the western end of the section at the Highway 10 trailhead. We encountered four or five creeek crossings that required the removal of shoes on our way to the only legal campsite on the section.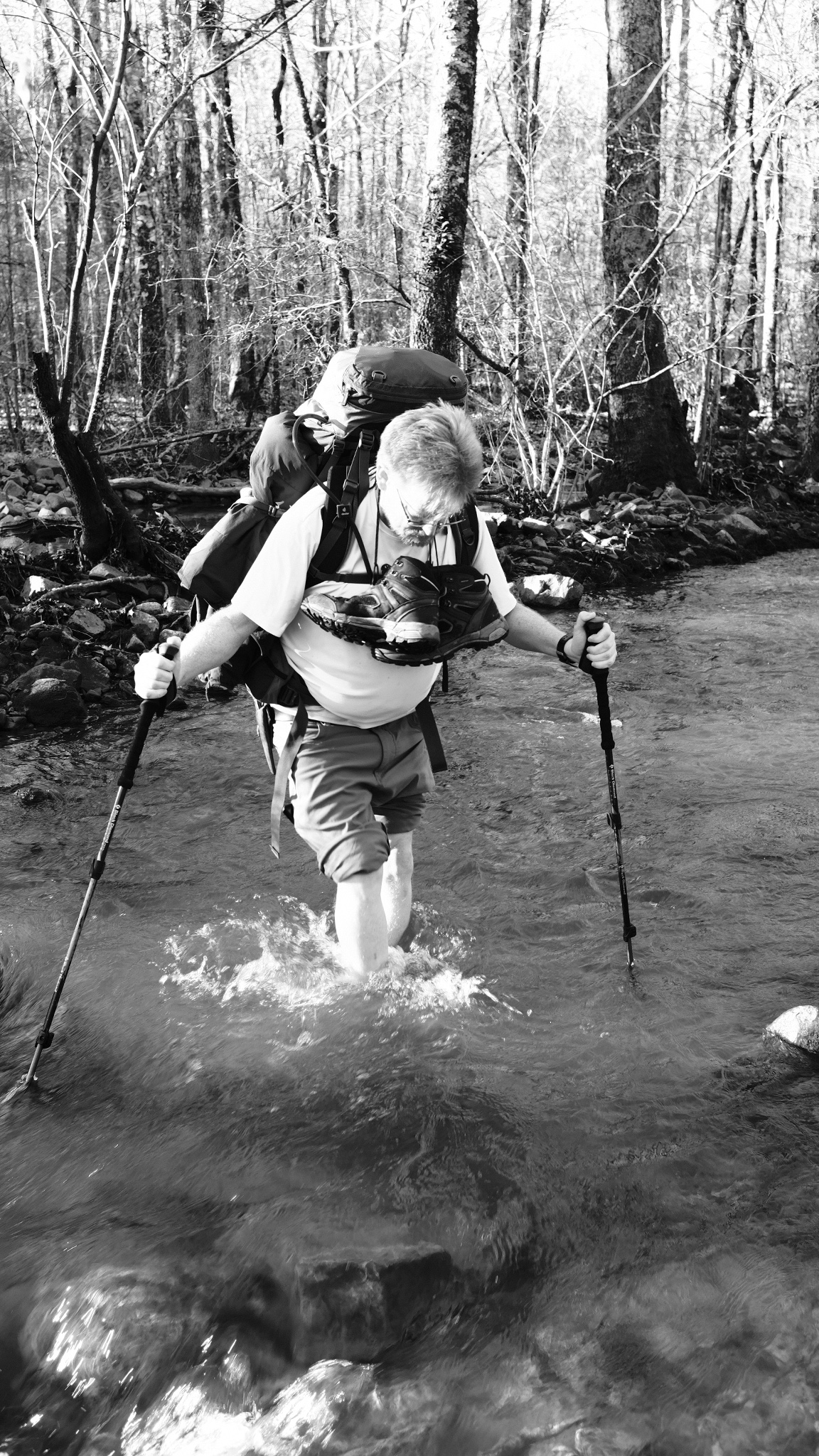 The spur to the Penny Campsite is located 6.5 miles into the hike and takes you 0.9 miles to the Penny property where you'll find three tent pads, a fire ring, and no water.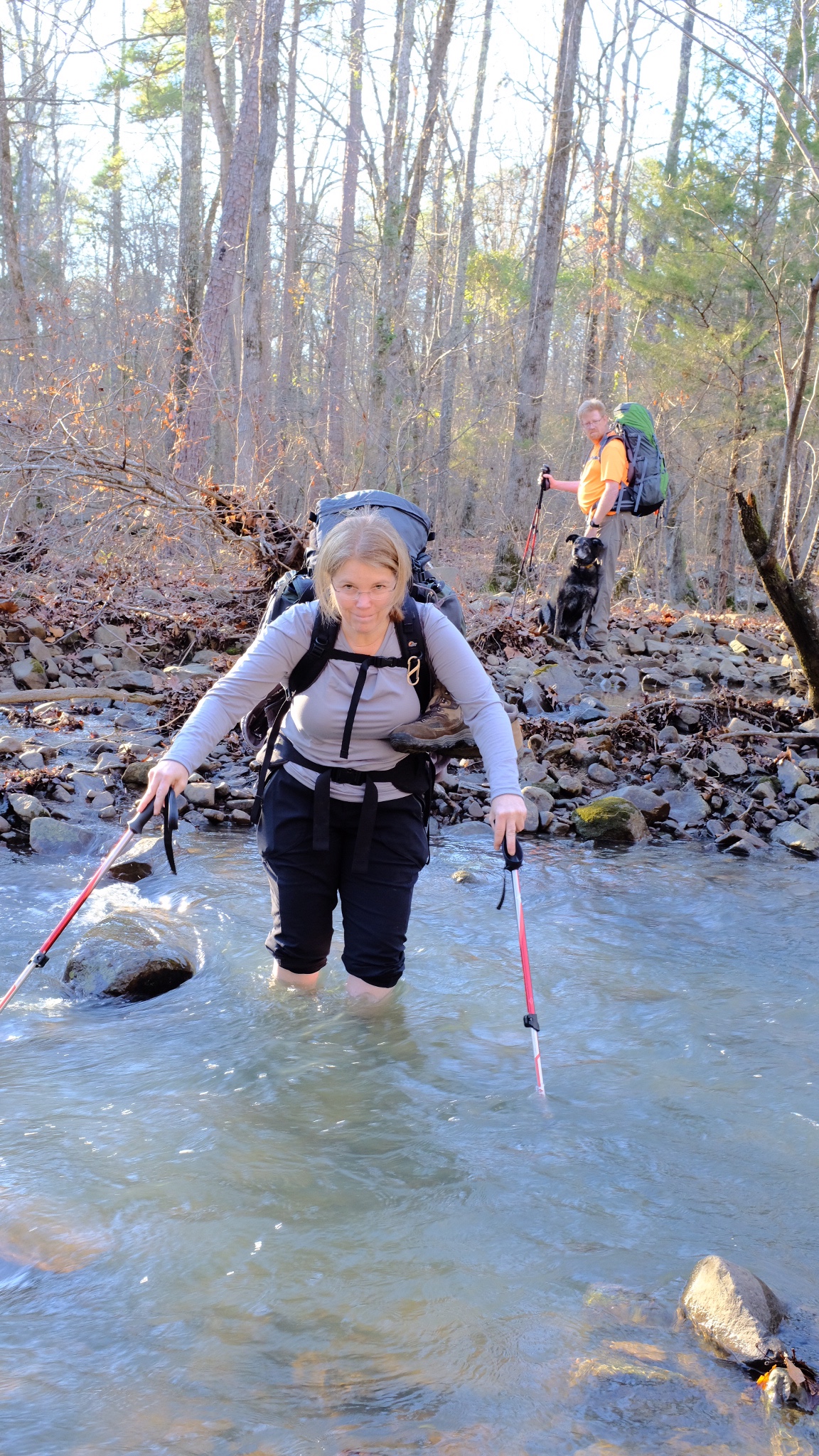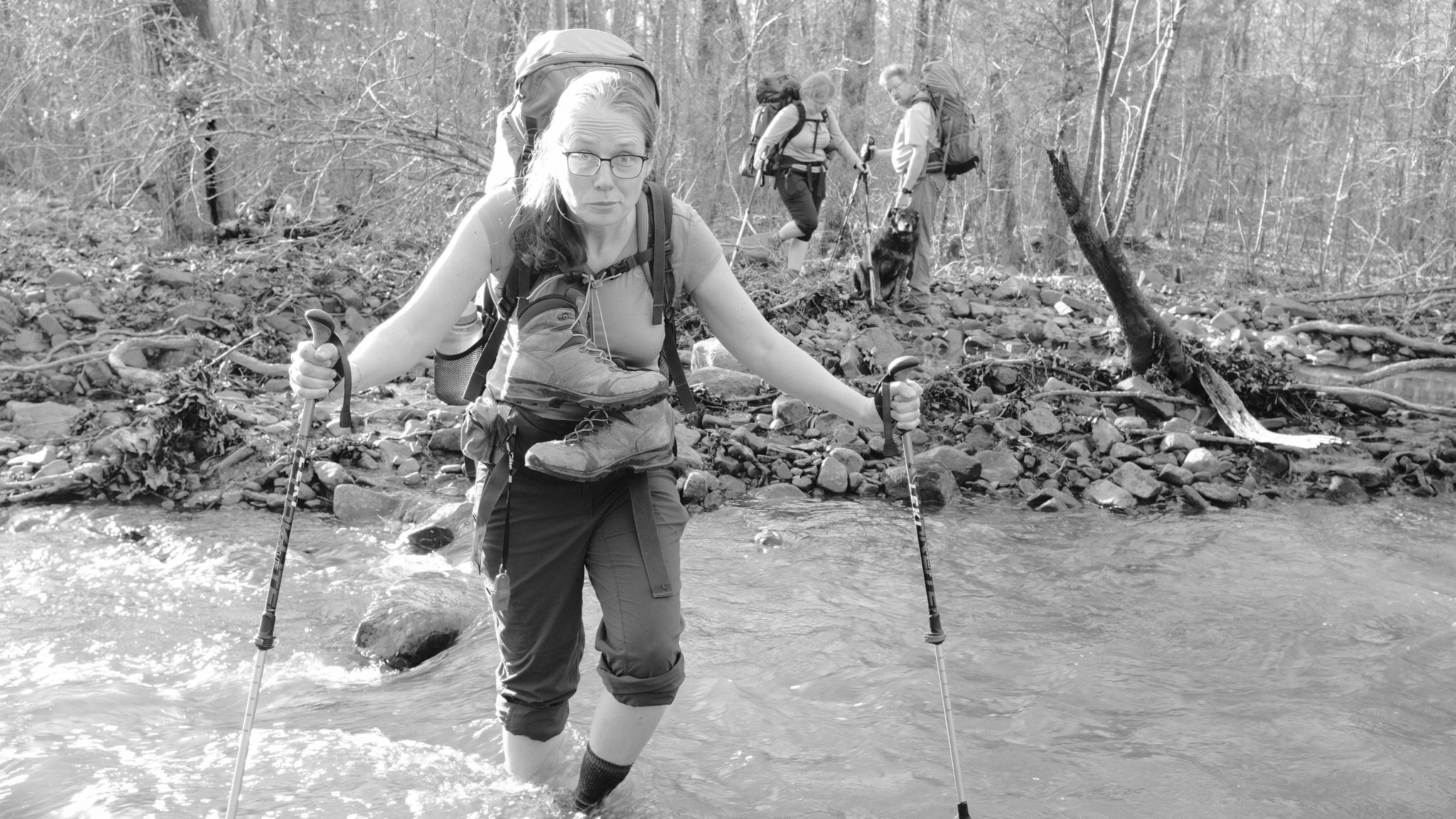 On Sunday, we continued our eastward hike to finish at Lunsford Corner, 10.2 miles into Section 10 and 12 miles so far for the weekend.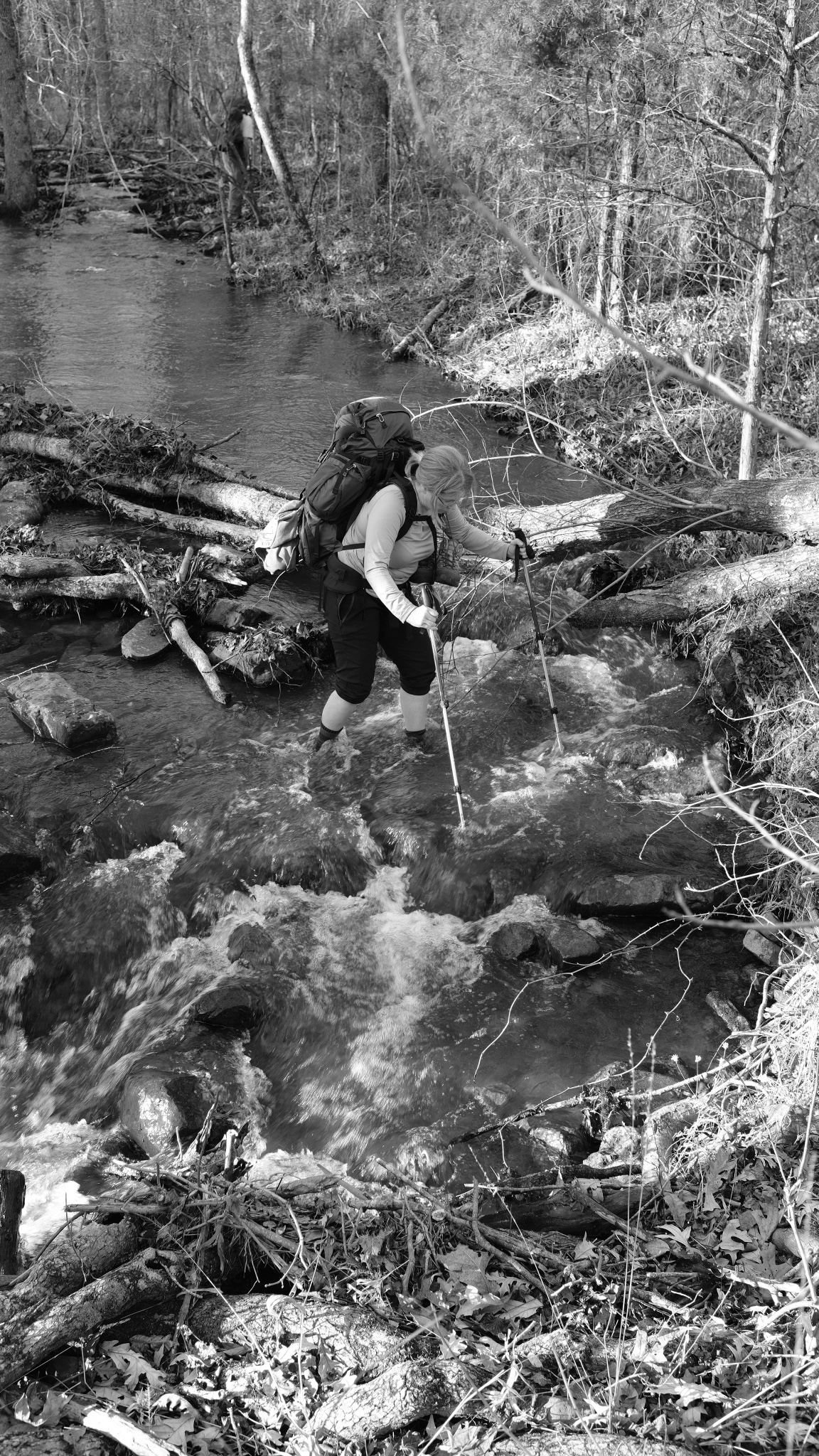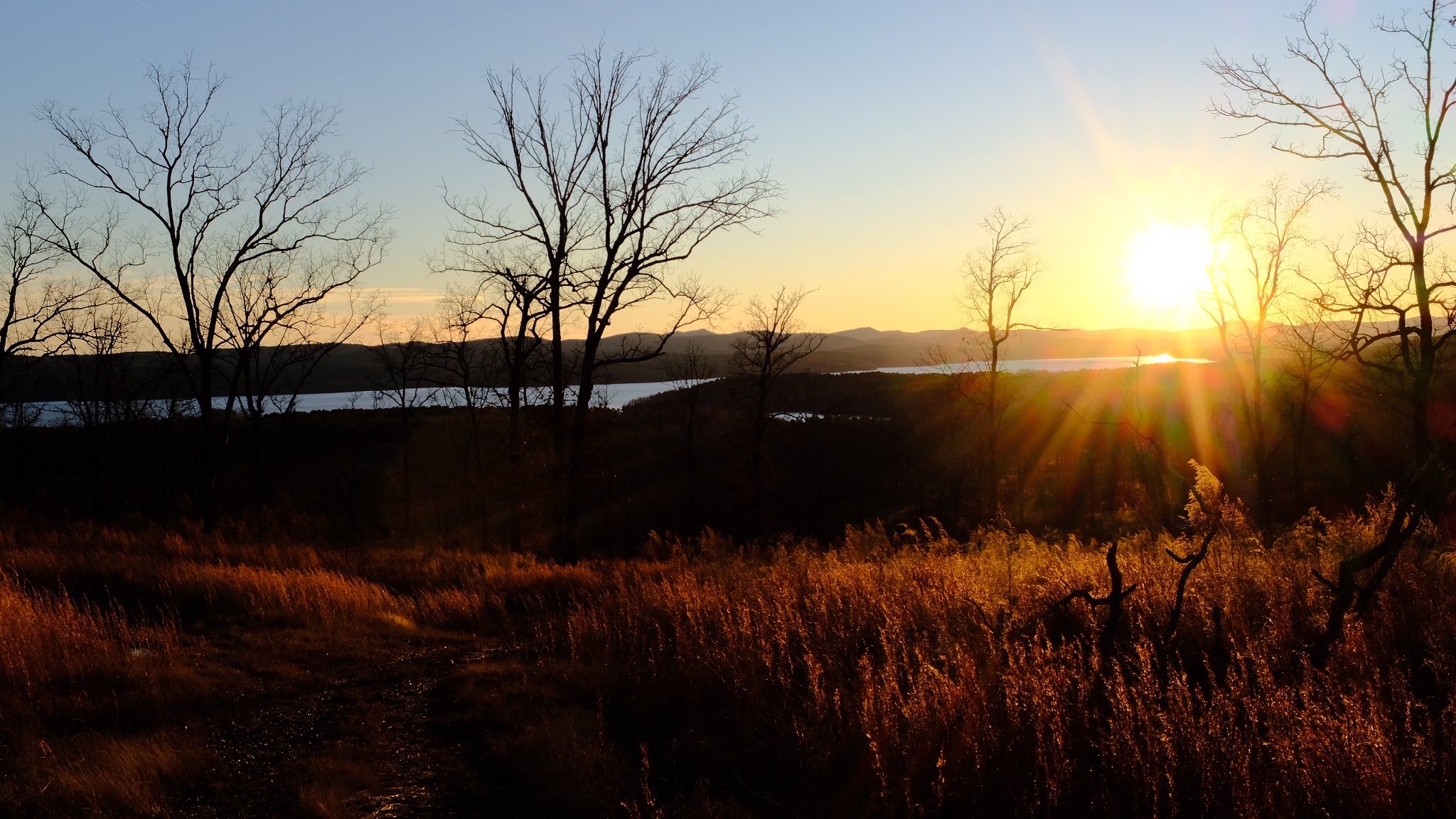 After eating lunch at the car, we skipped ahead and hiked the 2.6 miles from the Pinnacle Mountain State Park Visitors Center west to Highway 300.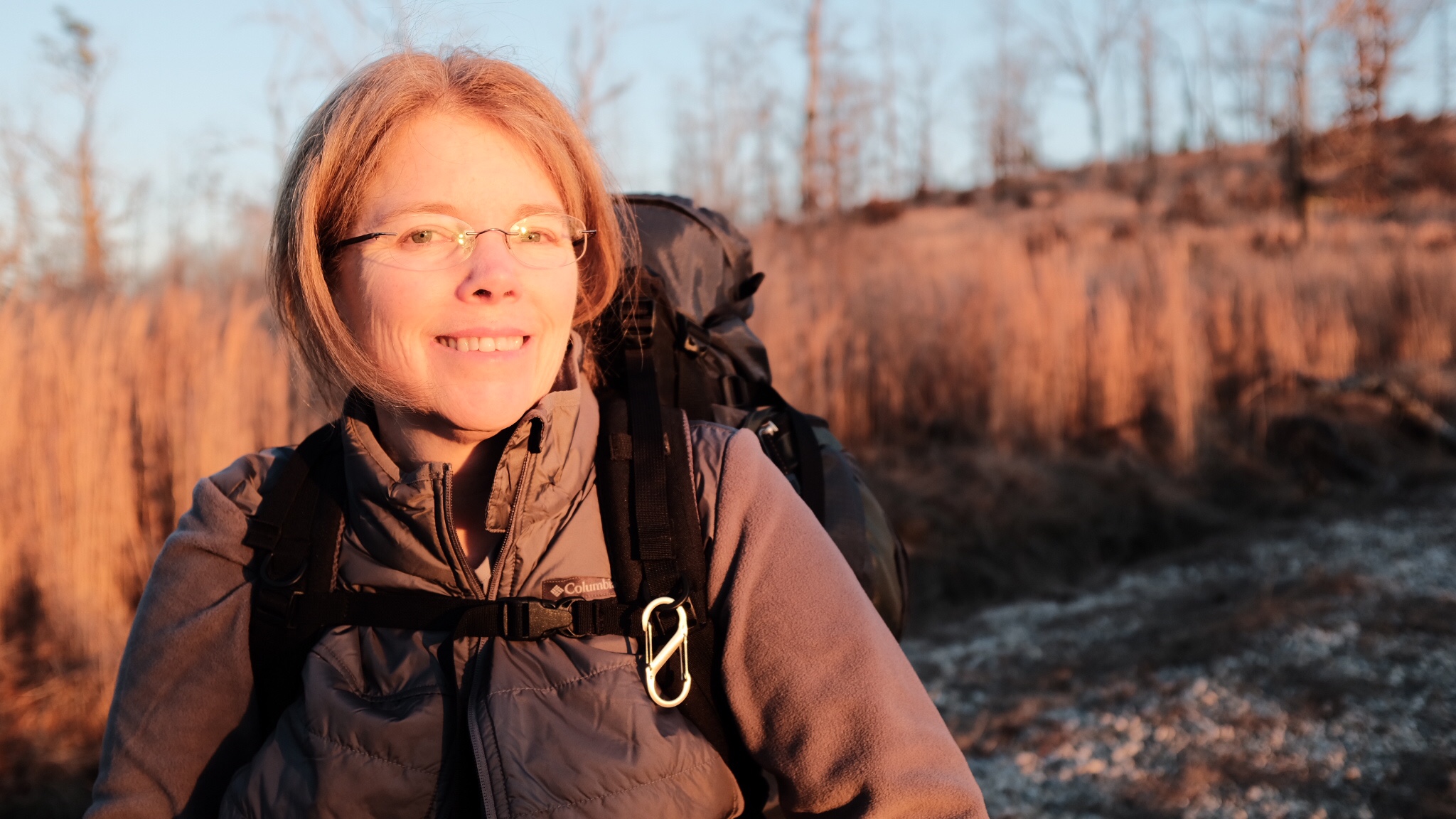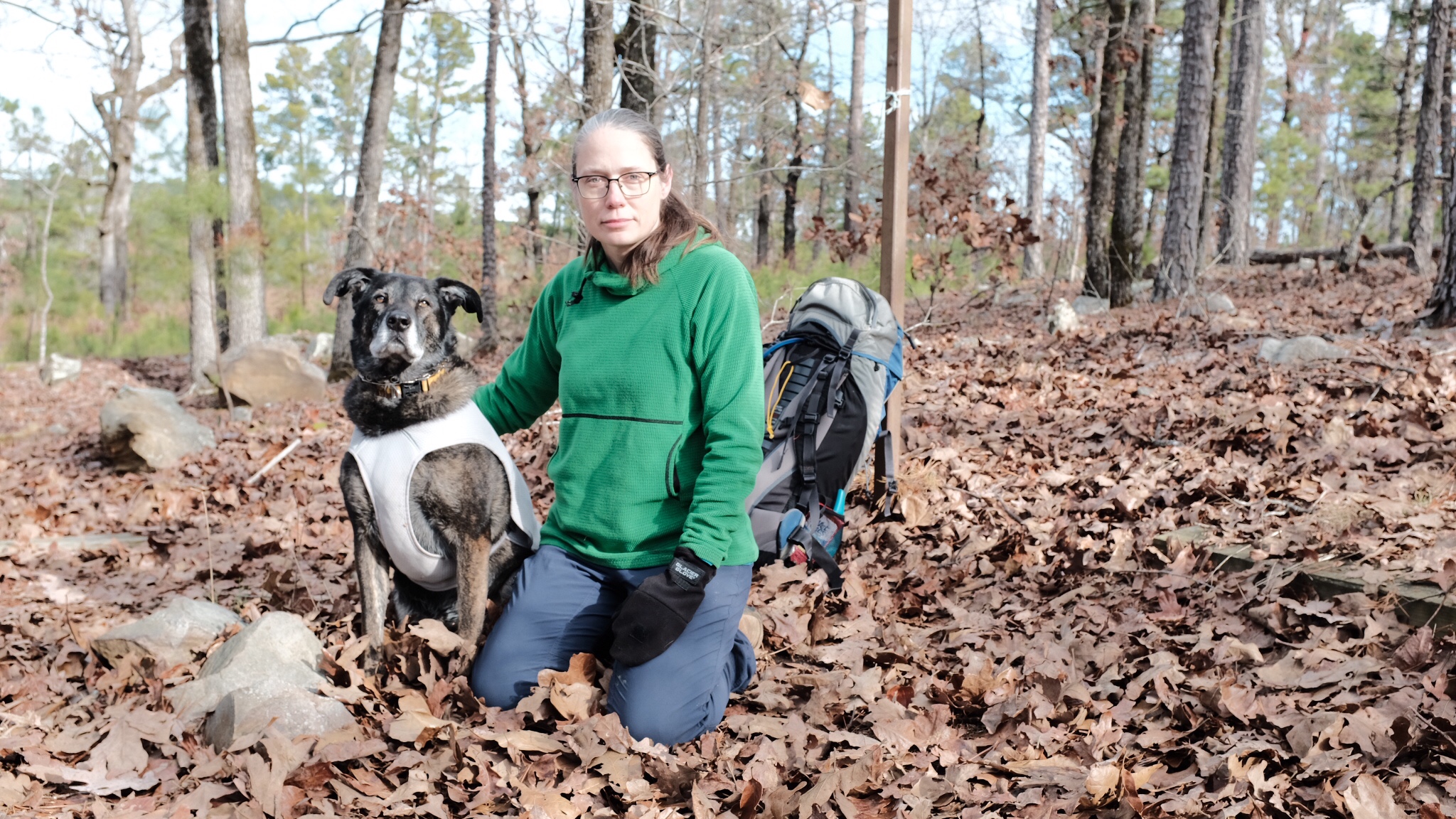 On Monday, three of us met up to day hike the 7.7 miles from Lunsford Corner to Highway 300. This brought us to the competition of Sextion 10 and 22.3 miles hiked over the weekend.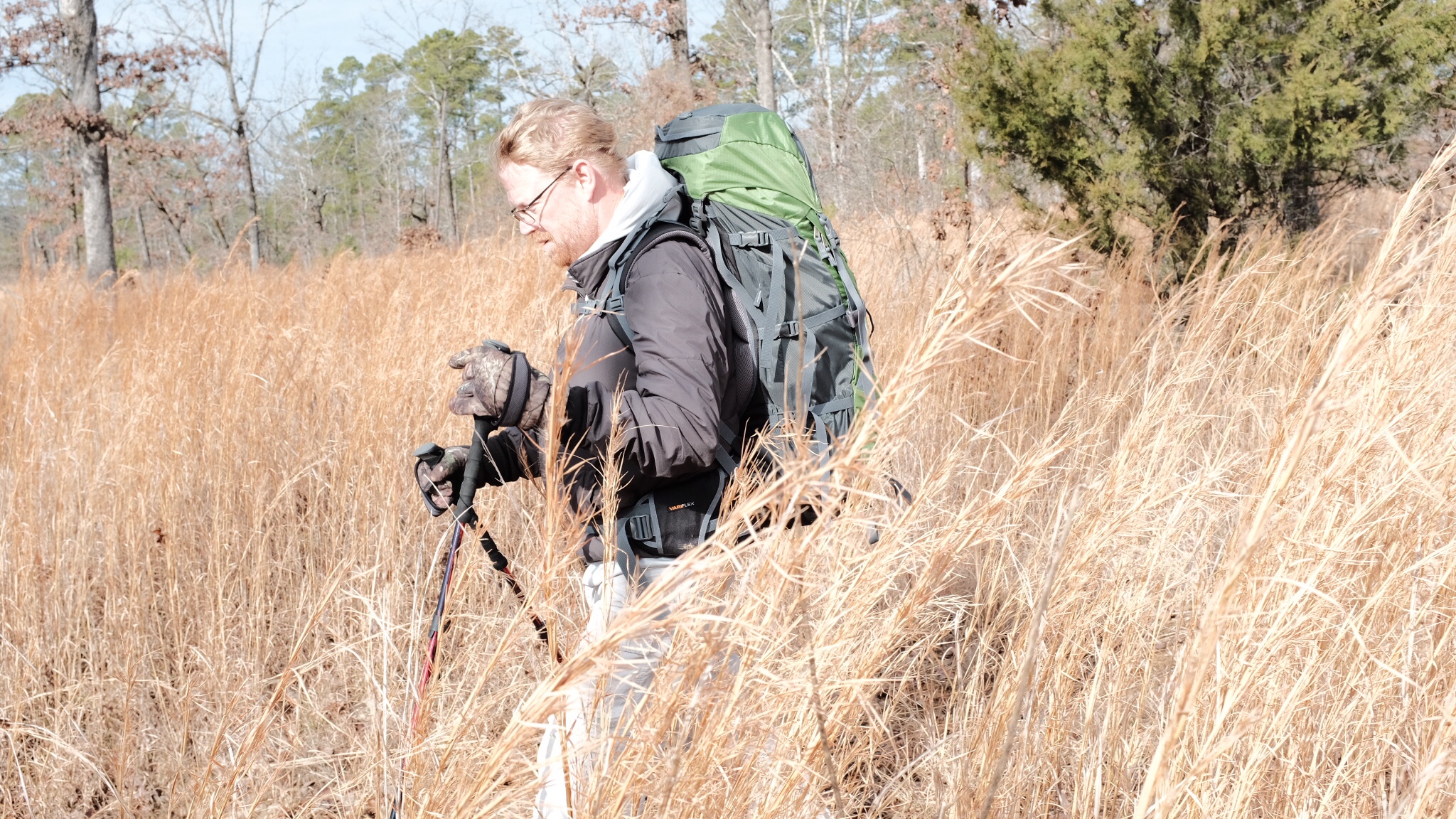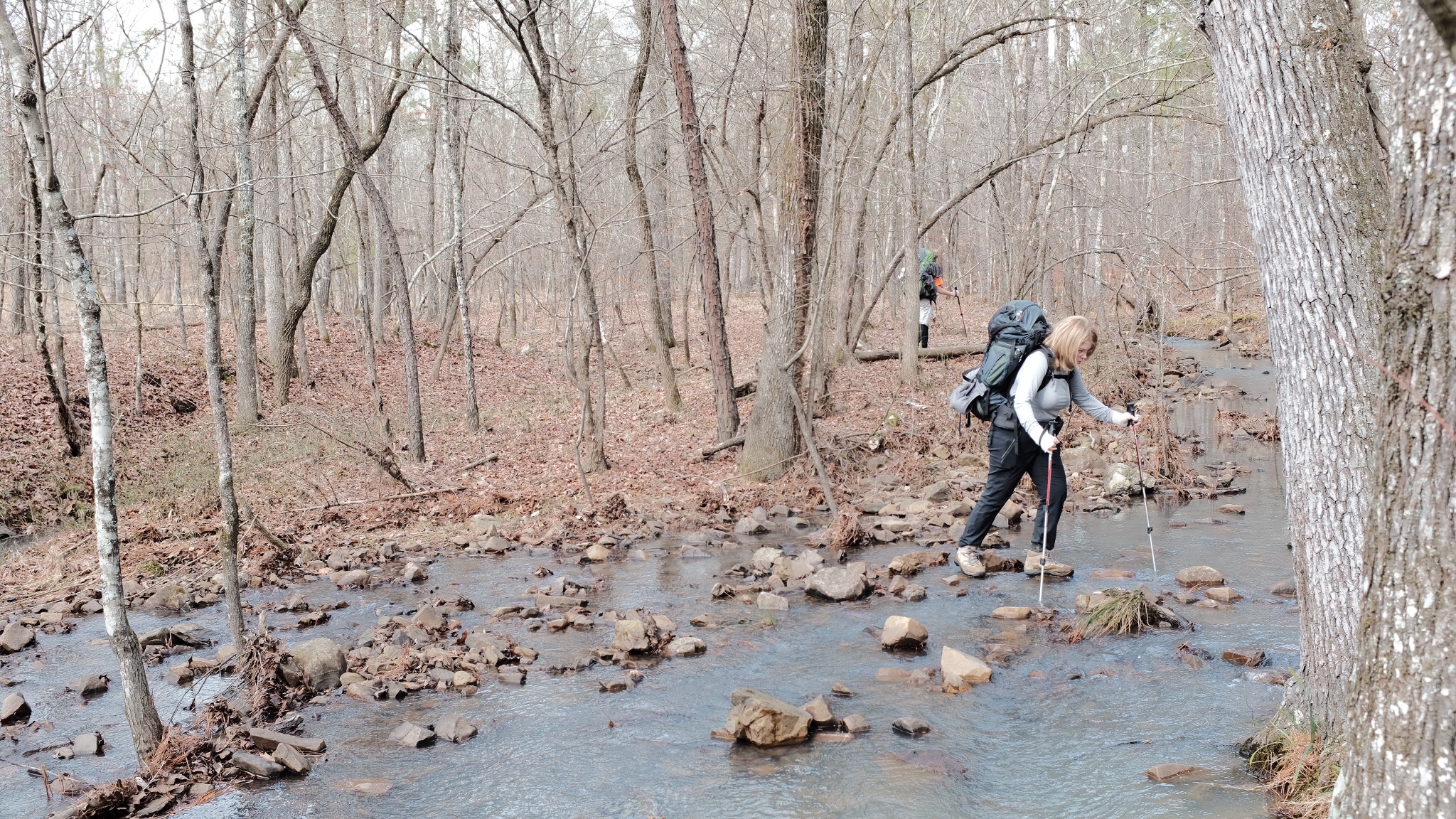 There were some issues encountered by people just getting back into backpacking. Some of us had toe/foot issues, some had sore hips, some were just tired overall.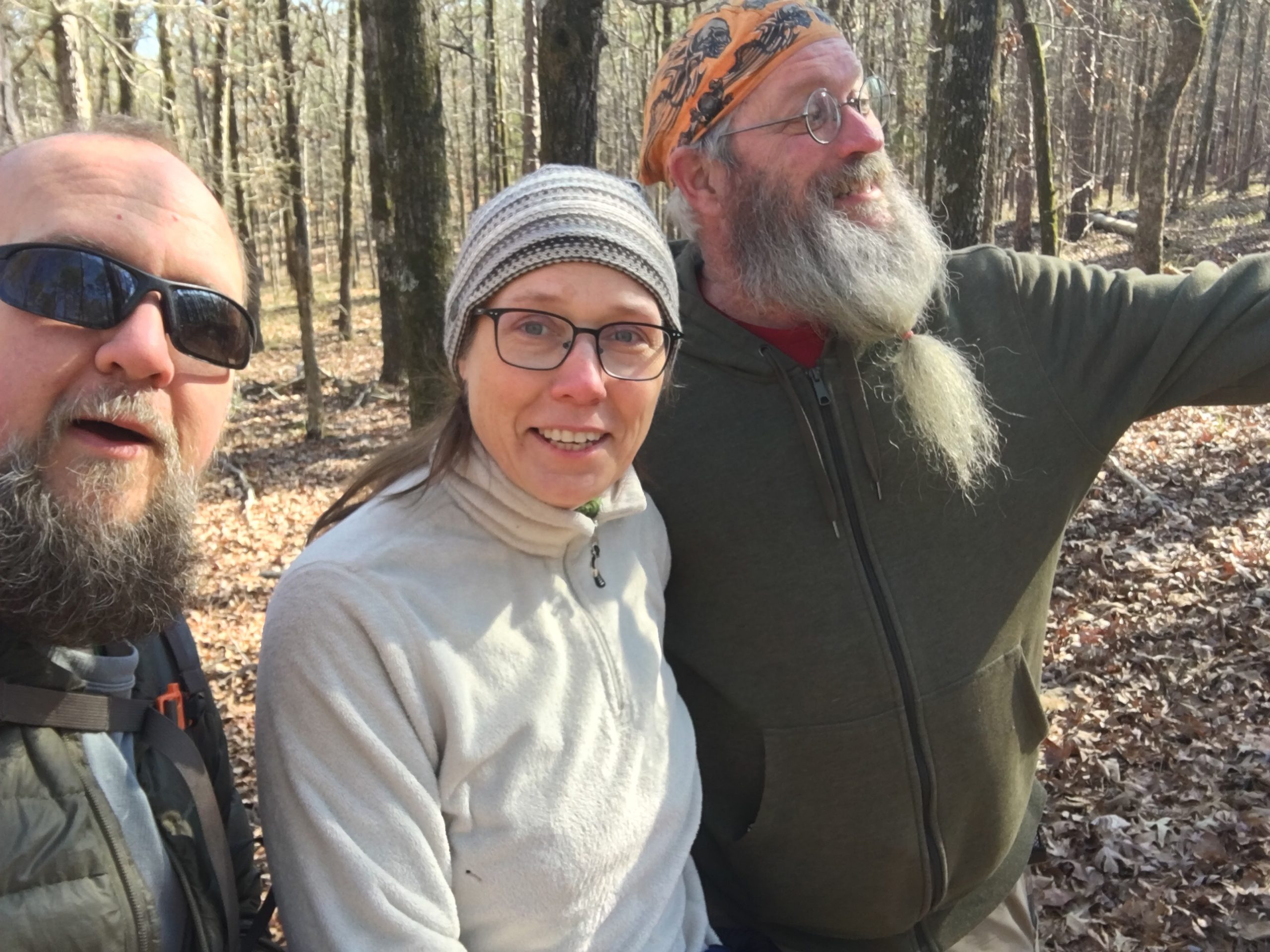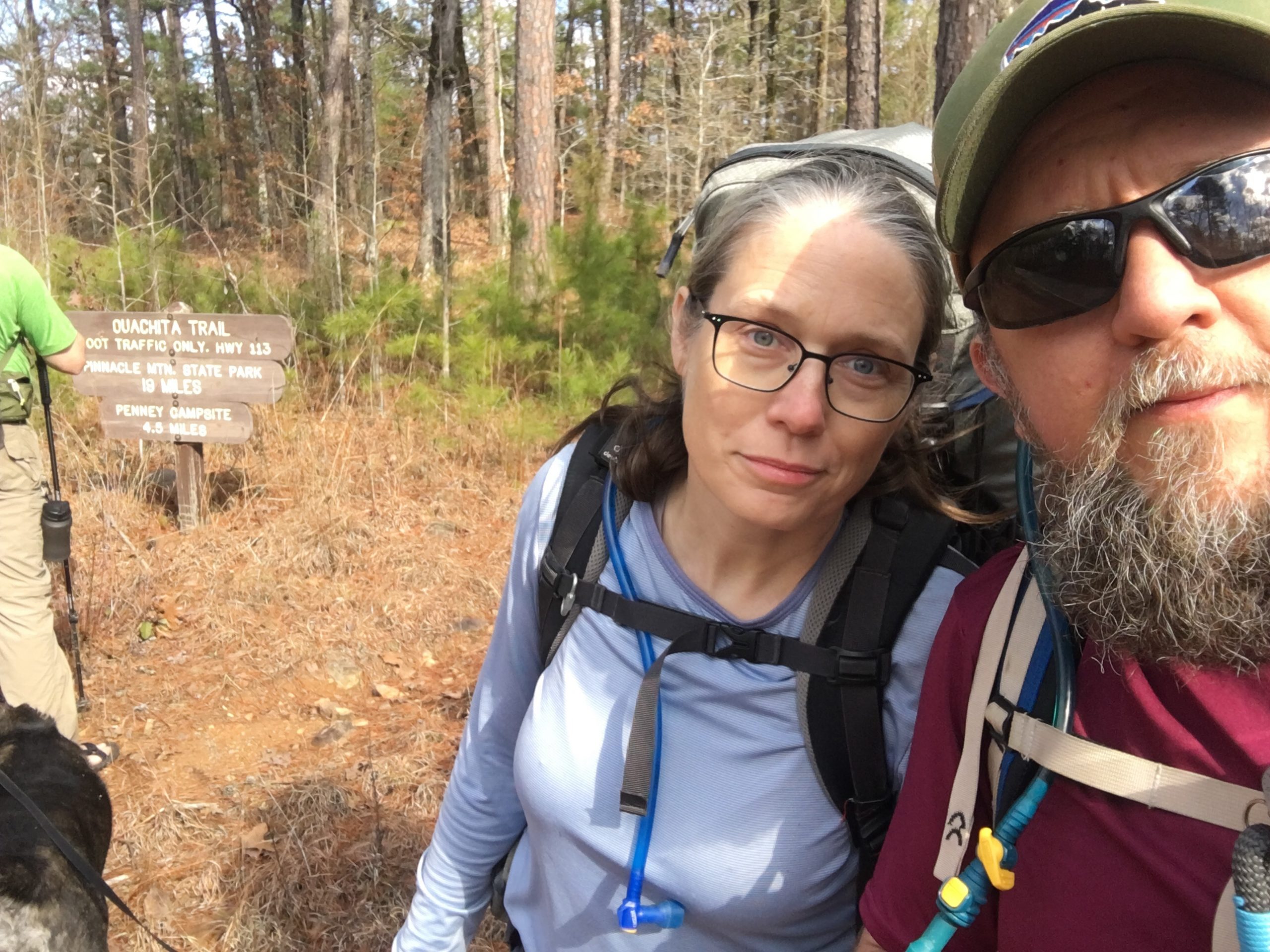 All in all, it was a good weekend and a nice "first" backpacking trip since losing weight and gaining strength this past year.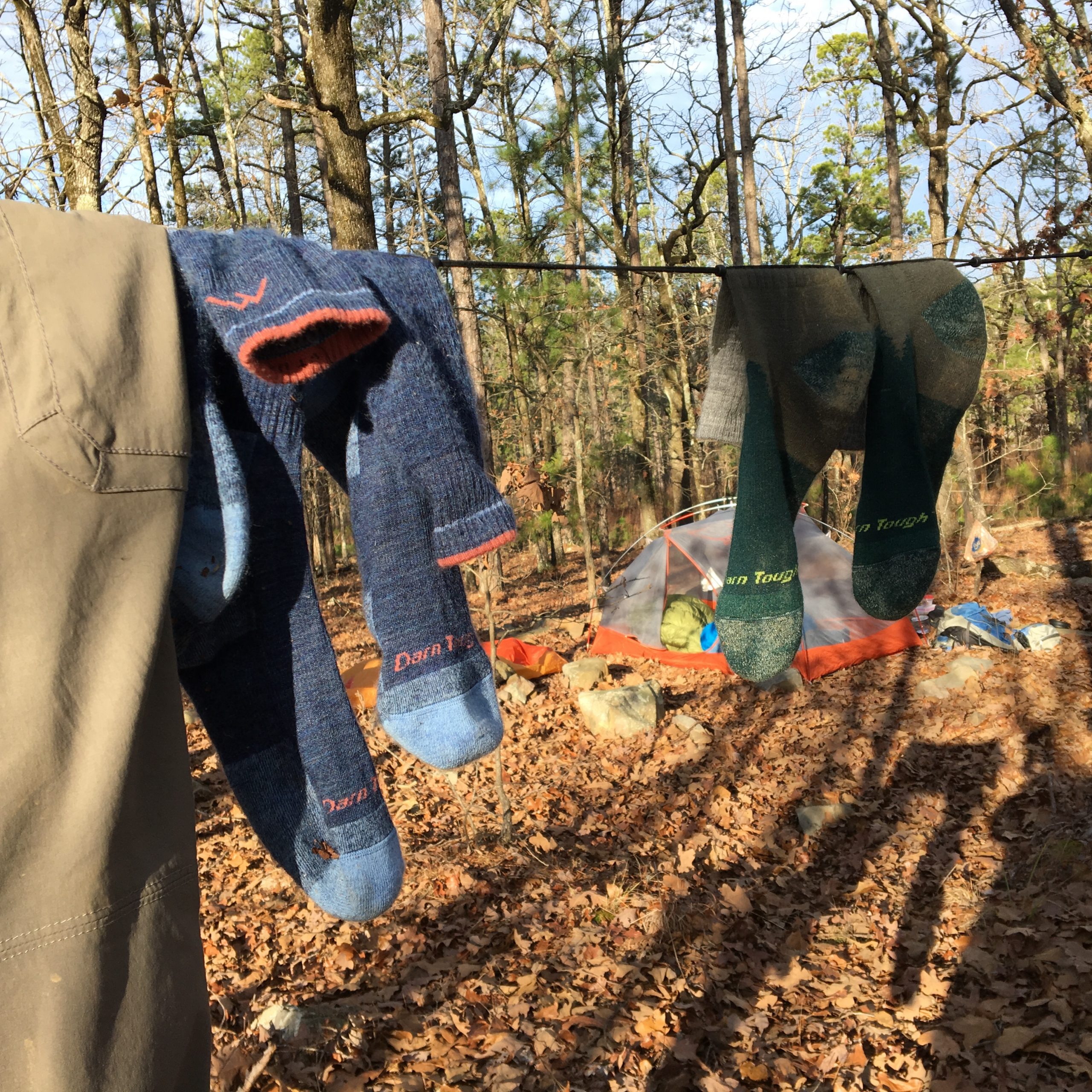 While hiking, several of us agreed that having a goal would be a motivator to continue to get off the couch this year so we decided we would work towards completing a section hike of the Ouachita Trail this calendar year. So look forward to more OT2020 posts!