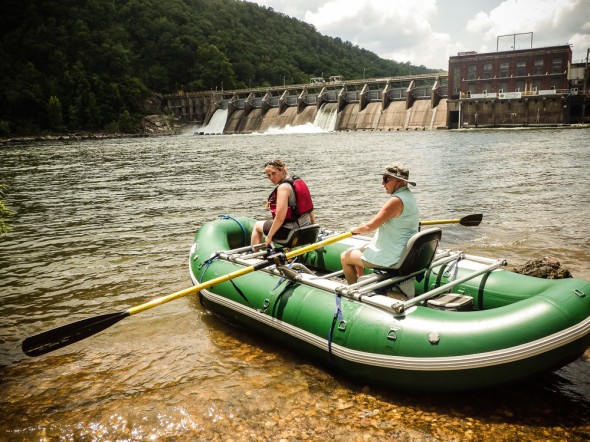 If my graduation trip to the Grand Canyon is going to work well, Bryan and I ought to have some idea about how oar rafts work. One pretty afternoon, our friend Debo offered to show us how to row one of their rafts. I sort of understood the way the raft worked but had a hard time getting my arms to work well with my brain in order to make it go where I wanted it to go. I could get it down the river ok, and I could turn it in circles in the middle of the river, but actually catching eddies along the sides of the stream were really more than I could figure out.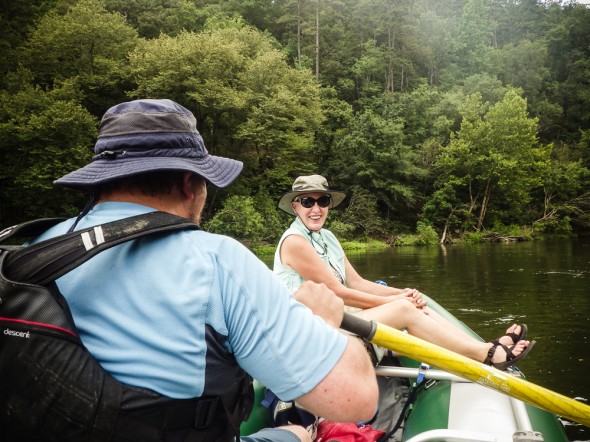 Bryan did better than me in the 'how to make this thing go where I want it to' department, but his big advantage is that he has about twelve times more upper body strength than I do, so he was able to row longer and harder and actually get the boat to behave better than I was. My primary job for the last two thirds of the trip was taking pictures and jumping up and down on the air-filled raft in order to make people laugh at me.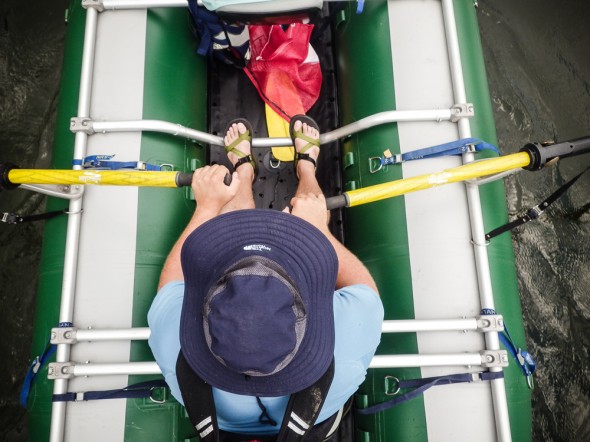 As is the case on most summer weekend afternoons, when we got to Rockport we found lots of friends in lots of boats. As fun as it is to play at Rockport, it's just as much fun to watch others work on surfing and tricks at the ledge. People in rental canoes and flotillas of tubers wander down and through the group, too, and on a good day there are extra boats around – rafts and duckies and standup paddleboards to play with.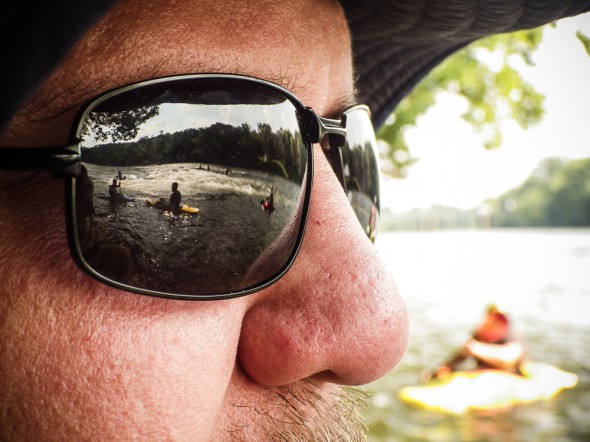 I'd wanted to take Cowper's Star raft for another trip down the river, but I should have known better – there were games to play. Tanya Sacomani and I helped paddle the raft into a hole where we were able to park it for awhile, the upstream motion of the wave holding us steady against the downstream motion of the river current. We pulled cans of beer out of our pfds and drank them as the boat pitched and Bryan took pictures.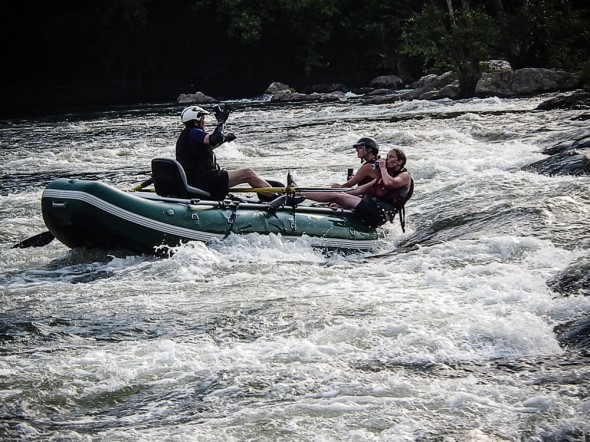 Usually, a trip to Rockport means an afternoon in the water followed by a long supper with friends at some area Mexican place, and this day wasn't any different. Sure, we could save time by making the half-hour drive to the ledge, staying for an hour or two, and then driving straight back home. But we never, ever do. It's funny how these trips have become just as much about the friends as about the boats and the water.