Last year, our trip to the ACC's School of Recreational Kayaking was our first real instruction in boating. Mandy was out of town, so she missed it, but Bryan and I spent the weekend in our first kayaks, the LiquidLogic XPs, and we learned a lot. This year, we approached the school in a much different way. We've all become much better paddlers in the last year, but there's still a tremendous amount to learn. Bryan pitched in as a 'safety boater' for one of the basic kayak classes; I borrowed a whitewater canoe and enrolled in the canoe class.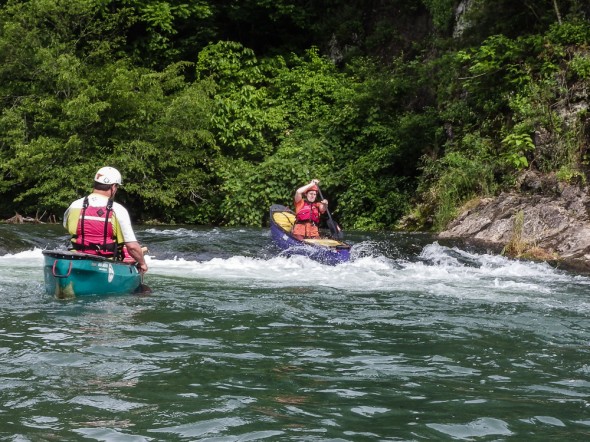 Mandy's back kept us from making a decision about what she'd do for the weekend. At the last minute, she got the blessing of her new orthopedic doctor. He had some concerns about the body position required by a kayak – her hamstrings are very tight, which puts her lower back in a strained position – so he suggested a little time in a canoe. On very short notice, she borrowed a Spanish Fly from our friend Cole. She had a great weekend getting to know a new boat.
Our friends Kathy and Jarion also enrolled in Rec School, in their sit-on-top kayaks. They've learned a lot about paddling this past year but they were looking forward to their first "formal" instruction.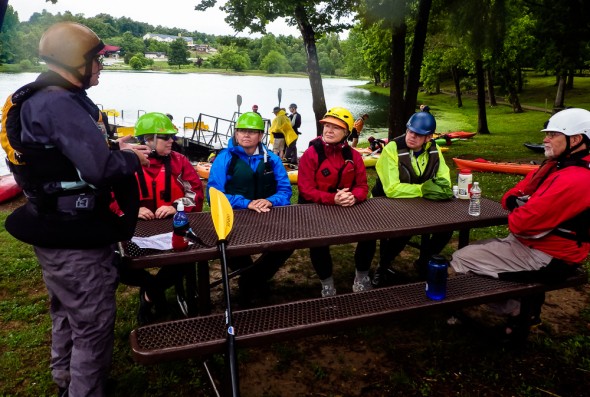 The classes spent a rainy Saturday morning attending "mini" classes about all things boating. After this outdoor 'classroom' portion, classes moved to Mammoth Spring State Park where we all had some additional on-the-bank class time before we moved into the quiet pool made by Mammoth Spring, for some boat instruction in calm, flat water.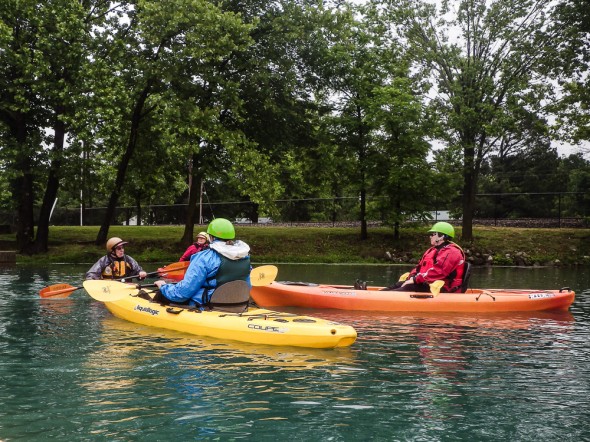 After this flatwater instruction, which mainly focused on strokes, the rain cleared out and classes headed to the river where they would spend the afternoon putting their skills into practice and continuing to receive instruction. Kathy and Jarion and their classmates covered river reading, eddy turns/peelouts, ferrying, and some even got to practice "surfing" a wave.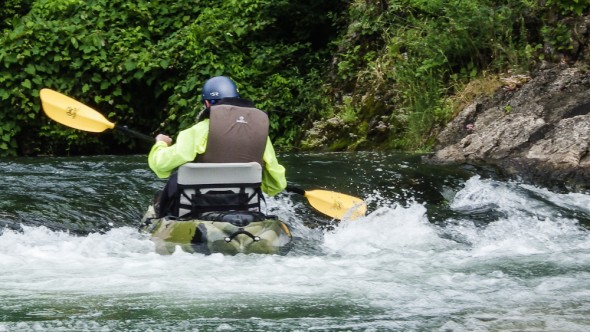 Jarion doesn't swim well at all, so everyone's always a little concerned about how he'll behave in the water if he's ever there without a boat. He does really well under those circumstances, because he's very calm in the water. He may not be able to get himself to shore, but he's pretty good about being calm and following instructions. This class was a great opportunity for him to push himself a little more, knowing that he was under the watchful eyes of lots of people who'd help him if needed.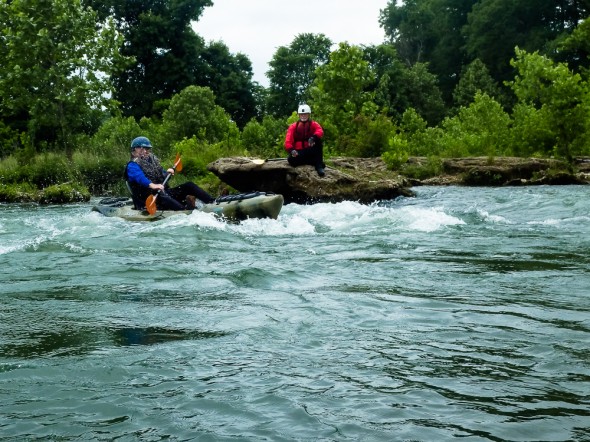 We camped with a big group of ACC members, which let us spend time with some of the paddling friends we've made in the past year. We also had a chance to meet more boaters from 'off' and to borrow boats from others. The three of us got to test-drive the new Blackfly Option, and it's now on our (long and growing) list of boats we'd like to own.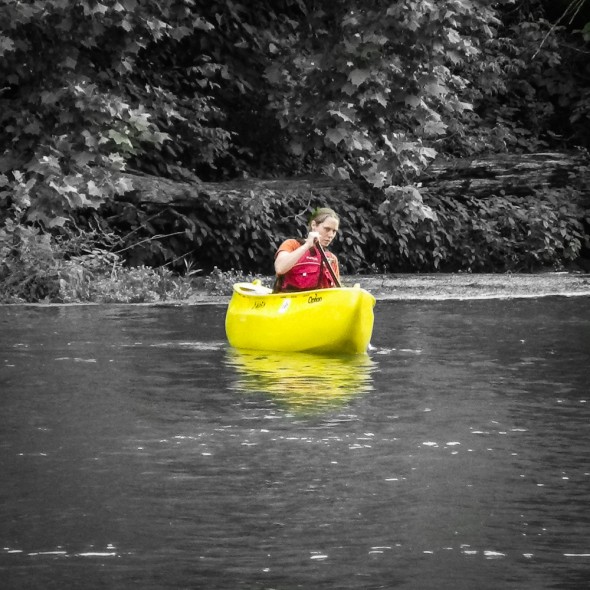 Kathy and Jarion said that, by the end of the weekend, they both really understood more about river reading and boat control. I got to learn a lot about how to paddle a canoe, a completely different thing than the kayaks I've spent the past year in. Mandy got a shot of confidence from being able to get into a completely different style of canoe and paddle well anyway, and Bryan enjoyed being able to help teach.
I think all of us had another great weekend on the water. That's been happening a lot, hasn't it?