Mandy learned to roll her new XP9 before school let out. Then she left for six weeks in Tulsa. She was only back for a week or so before leaving on her New York trip. So really, she didn't get to spend much time at all in a kayak until the first week of August.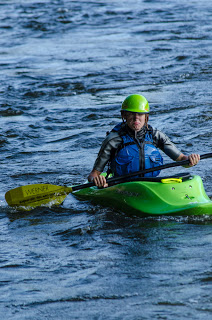 Then, when she came back, she flung her whole 100 pounds into kayaking. We expected her to take a few tries to roll again, maybe even needing another lesson or two. Nope – she nailed the first roll she tried in the UALR pool. She's spent every available piece of August on the water, working hard on kayak skills. Mid-month, we bought our friend Renee Hanshaw's Dagger playboat for her.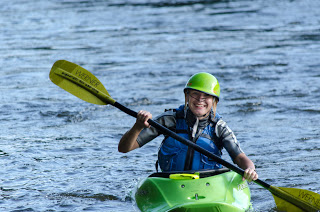 The City of Malvern, only about 30 miles away from us, has a little "Whitewater Park" where the Ouachita River comes into town. This part, right off the Interstate and behind the Walmart is the community of Rockport. They've added some rock and concrete structures to a spot in the river where there was a sort of ledge, so that when Remmel Dam releases five miles upriver, there are lots of spots to play and practice. They've built bathrooms, a pavilion, a boat ramp, a picnic area, and some seating so that people who aren't playing in the water can watch those who are.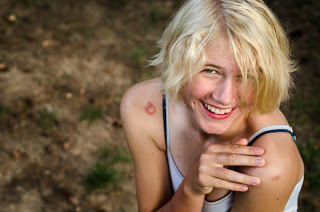 Since there hasn't been much rain this year, many rivers and creeks that would ordinarily be good practice for us newbies haven't had enough water to paddle. Remmel Dam releases every weekend, though, so Rockport's been our playground all summer. Thanks to our friend Cowper, Mandy had lots of great lessons and learned quickly and without too many bumps and bruises. It wasn't long at all before she could do things I hadn't learned yet.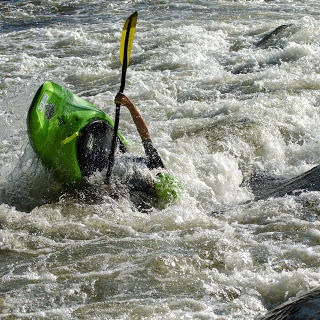 Another great thing about Rockport is that it's a sort of meeting place for different kind of paddling people. We could drop Mandy off with Cowper at the ledge, and then drive up to Remmel Dam and float the five miles of fairly calm river down to where she played. The stretch of river between Lake Catherine and Rockport is great for families in canoes and tubes. By the end of the summer, Hayduke was swimming the whole five miles on his own, never even getting in the boat with me to rest. He'd insist on going over the ledge by himself, and then he'd run down the sidewalk to meet me where I pulled up onshore.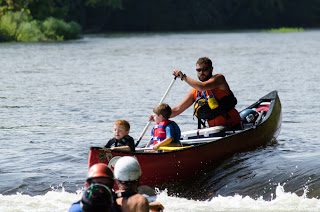 Would we have enjoyed Rockport so much if it hadn't been close by? Would it have been such a great place if it had rained more and we could have spent our Saturdays on other rivers? I don't know, but this summer we've been grateful to have such a nice playground.