Mandy's out of town, leaving Bryan and I with quiet days home together on holiday break. On Christmas afternoon, it began to rain, and slowly the rain started freezing on the roof and on the bushes and on the trees. And on the street. And then it was ice. And little pine-tree branches fell on our house. And then it was snow. It snowed for hours, and when we woke up the next morning, we had more snow than I can remember seeing since I moved to central Arkansas.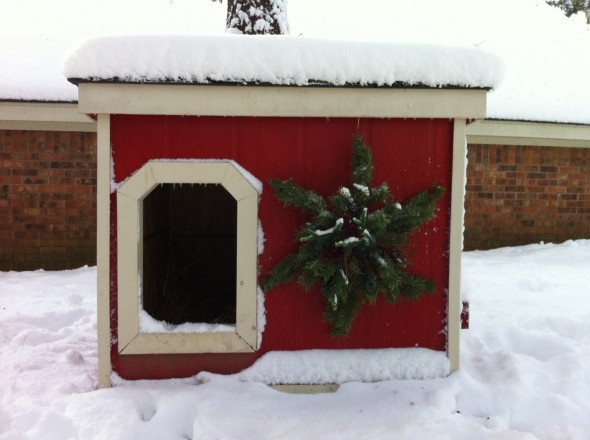 Like a little child, I put on my boots and my rain pants and I went outside. But like the grownup my father taught me to be, I shoveled our sidewalk and then our driveway, throwing the white stuff off into the yard, making strips of piles of snow alongside the pavement. I love snow. I love looking at snow, and playing in snow. I even love shoveling snow. I love every single thing there is to love about snow.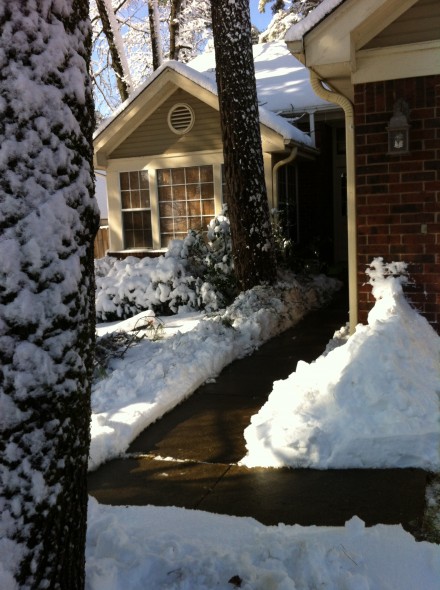 I'd had bread rising most of the day, and just as I was getting ready to put it in the oven that evening, our power went out. Bryan and I found headlamps and he ran the electric oven ignition on the generator so that the bread would bake. We slept warm under our blankets, and we spent the next day in our dim house, wearing fleece hats and gloves and jackets, enjoying the snow we saw out our big windows. It was beautiful, even when we had no power. Maybe it was more beautiful because we had no power, because we were more aware of it, and I napped in the squares of sunshine on the livingroom floor, with the dogs and the cats and a book and a blanket. That night, Bryan made shrimp creole, and we drank a good dark beer, and everything was fine.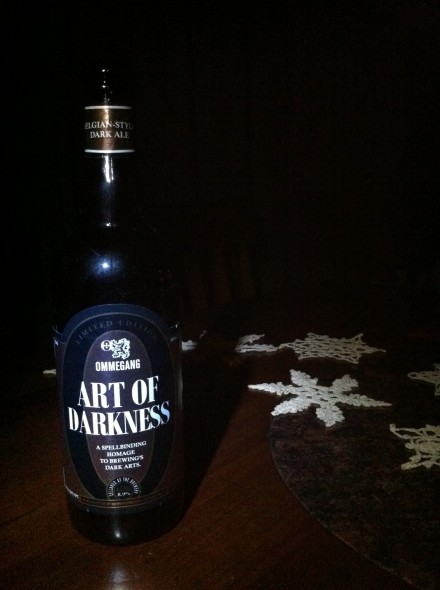 Bryan's New Orleans family had stopped by that afternoon, on the way to their holiday camping trip. Since the Mount Magazine staff hadn't thought they should drive up the mountain, we'd sent them to the RV Park just off the end of the Clinton Park Bridge. The next morning, we met them at the Clinton Library with my old sled. The previous day's sledders had smashed the powdery snow down into good slick runs. Emma's three, and she'd never seen snow before, and I was thrilled to have the chance to introduce her to something so wonderful. She wanted bigger hills. She wanted faster runs. She wanted to be on her belly because the trip down the hill felt faster. Emma was the most fun I've had sledding in years and years.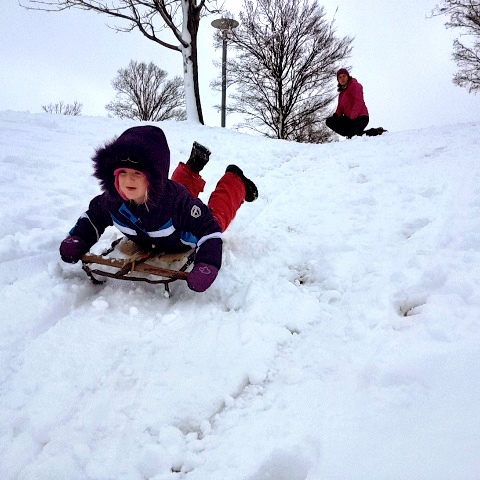 We ate lunch at the Flying Fish before the family headed for their next destination, Degray Lake. Bryan and I arrived home to find that our power was back on, and our house was already warm. The next day, my friend Chelsye texted – she still had no power and she needed a shower and a washer and a dryer and a warm place to sit for the afternoon. Her visit quickly became a knit-and-shit party as I invited our friends Kristin and Kathy over with their crochet and knitting bags.
On Saturday, the snow was nearly gone, but Bryan and I loaded up our kayaks and our drysuits and headed to Degray to provide some family entertainment by paddling in the near freezing weather. We picked up the required water trash, and Bryan practiced his rolls (and his hand-of-god rescues) while my feet froze. On Sunday, Mandy returned just after lunch and we loaded boats to go straight to the Saline River to meet up with Cowper, again, for a trip to their play wave.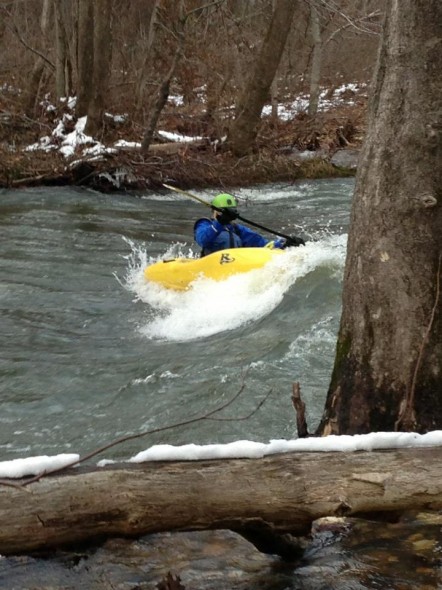 New Years Eve came around with a last-minute invitation for our friends Kathy and Jarion to come over for games and homemade chai and staying up late. We spent the first day of the new year home with a sick kid, and I made soup and we just stayed around the house. By that time the snow had nearly melted, and rain that day finished it off. It had stayed around longer than I'd expected, and I was grateful to have had such a long visit with my old friend.