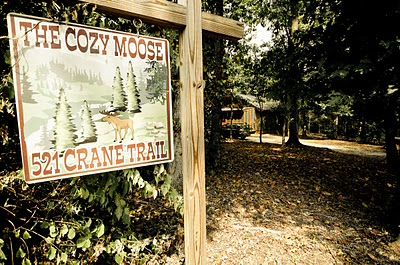 Our friends Adam and Amy live in Georgia. We keep in touch online but hadn't spent the weekend together since before Bryan and I were married, and before their daughter Maddie was born. Maddie's three now, and another baby's on the way. We decided it was time for another getaway weekend. Since it's easier for us to travel, they chose a cabin in the north Georgia woods.

The boys worked on some minor photography projects, though since Amy spent part of the weekend feeling yucky, we didn't do the family pictures we'd been planning. We made a few side trips to visit hiking areas and waterfalls nearby. I think the biggest accomplishment of the weekend may have been figuring out how to drive AROUND (rather than through) the horrible tourist trap town of Helen, GA.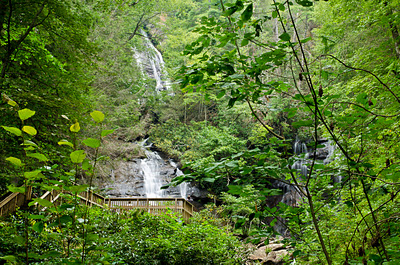 Predictably, all the tourist areas were mobbed with people on a three-day holiday weekend. The viewing deck at this pretty waterfall was so crammed with people we could barely get onto it. Bryan's magical postprocessing mashup* of several exposures makes it look like a peaceful scene.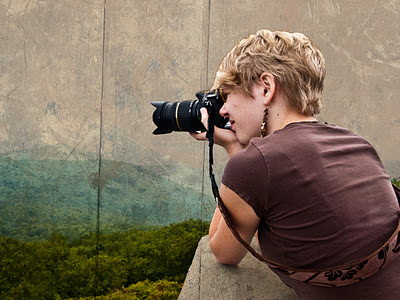 We also hiked to the top of Brasstown Bald, the highest point in Georgia. It was a wide, pleasant trail with a great view from the visitors' center built at the top.
We enjoyed spending a weekend in a comfy cabin in the woods catching up with Adam, Amy, and Maddie. Thanks, friends!
* Take lots of photos, layer them in Photoshop, mask out the people so they disappear and VOILA! Serenity in memory if not in the moment. –Bryan