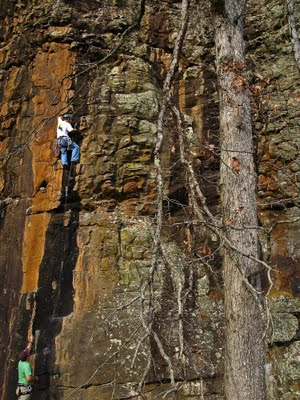 David came back this weekend, from Baton Rouge, with his girlfriend Selena and his mechanic-friend, Matt. We really enjoyed meeting Selena and had a good time climbing together. Late in the day, Mandy took off her too-small climbing shoes, set them on the ground next to her, and declared that she would never ever put them on again for any reason. (I guess it's time for an upgrade.)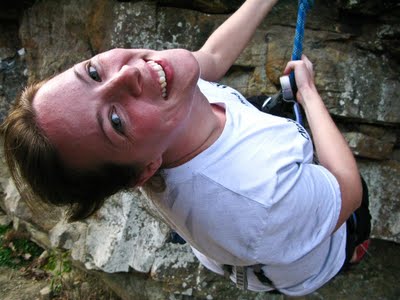 The Speleobox at HCR is top-notch, and we nearly always visit the barn to climb through it before heading to supper. This is one is fairly new and very well made and nearly perfectly sized for adults (that's Selena's feet as she enters the box).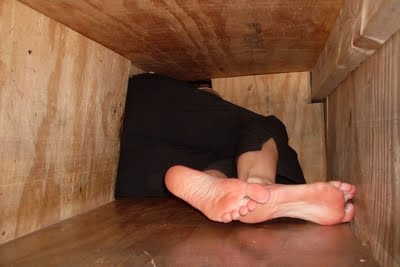 Matt's from Colorado, having only recently moved to south Louisiana. He's a better climber than we are, at least currently. He and Bryan had a great time talking about trad climbing near Boulder and RMNP. We made them ride by themselves in one car, and the rest of us talked about books in the other car. Apparently their conversation veered into other subjects, though, because when we got home at 10:30pm they jumped out of the car and grabbed our unicycle from the garage; Matt says he can ride.