Bryan's little brother Michael got married.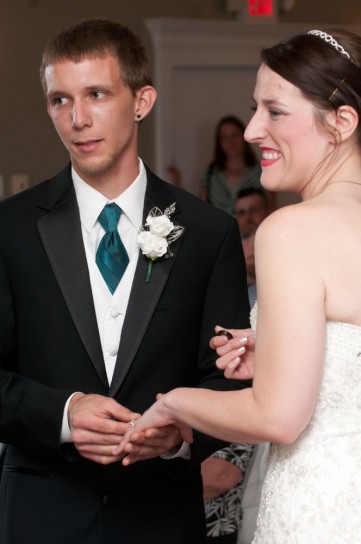 I haven't been involved the hustle that comes before weddings since getting ready for my own. It was fun to be caught in the edge of the whirlwind. As soon as we arrived in town, Mandy left again with the cluster of people headed to the wedding rehearsal. Bryan and I stayed behind to get the rehearsal dinner heated up and on the table – pans of pasta, french bread, salad, fruit, petits fours, brownies. And then there was the surge of people in the house after the rehearsal, more people than I'd imagined, stuffed into the big kitchen, laughing and talking, excited about being part of something happy. I got a plate of food and a Hurricane and retreated to a chair in the backyard.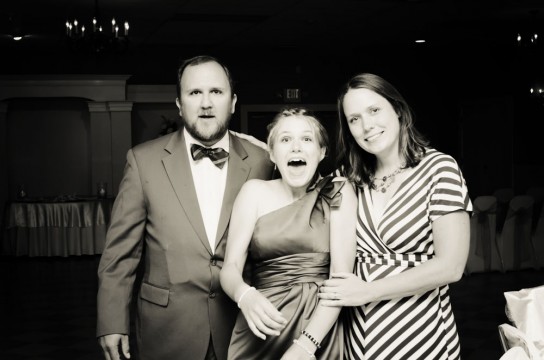 At some point the next afternoon, Juliana and some people I didn't know rushed into the house and took over the kitchen, with its big marble countertop, to make pralines. We went to do a few errands, an dress (black and white, but that's fine) and about Aunt Dot's dress (classy and gold-and-white, completely perfect.)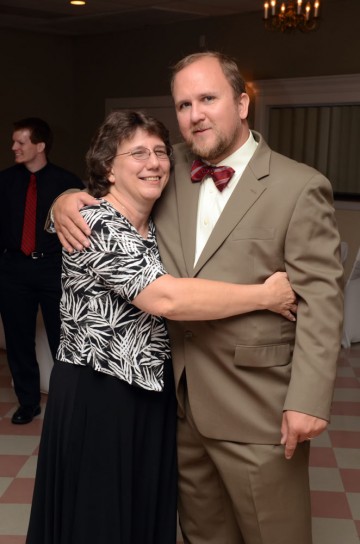 The day of the wedding was another whirlwind, though a somewhat more controlled one. We slept late and Bryan painted Mandy's toenails. We scratched our heads over her tan lines, which she'd been working to smooth out, without much success. Julie did Mandy's hair and makeup in the kitchen before running home to get herself and the baby ready to go. We fussed over Mandy's dress and made sure her things were packed before sending her off for pictures.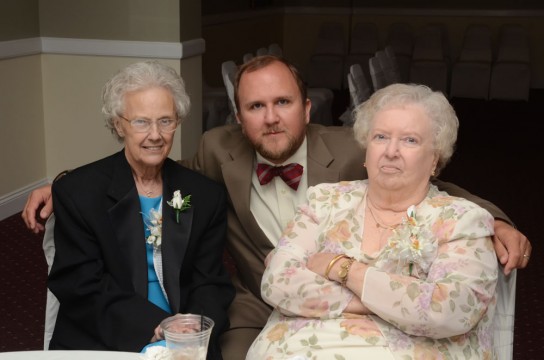 I'd never seen Bryan's dad or brothers in suits, and I was impressed by how handsome they looked. Michael met us at the car to open the door, a sudden gentleman escorting his grandma into the wedding hall. Kevin was there, and JD, dressed in dark suits and white vests and Chuck Taylors and boutonnières. It was a combination of classy and silly, and they all pulled it off very well. I was proud of each of them.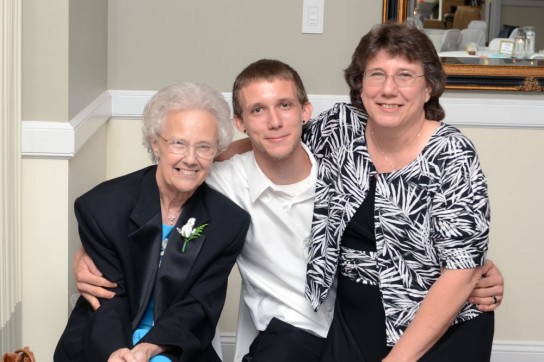 It was Mandy's first bridesmaid gig, and she did a very nice job. Before the wedding, she helped Juliana get ready, and after the wedding she drank her officially-sanctioned Lemondrop without making a face. She looked lovely in the pictures and she danced with the little ones and she talked to the old people and she was gracious and thoughtful and she only ordered pineapple juice from the open bar and we were proud of her.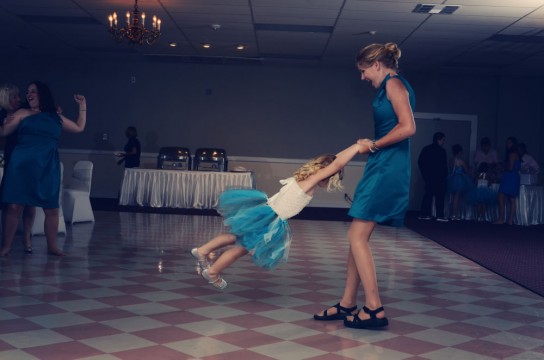 The rest of the weekend was good, spent in a sort of content wedding afterglow. On Saturday night, Mandy crashed on the couch next to Aunt Dot while Bryan and I went to supper at Deanie's with my friend Cristina. We ate oysters and walked barefoot, far after dark, along the path at the edge of Lake Pontchartrain. On Sunday we had beignets for breakfast and took Emma to the bookstore. We ate lunch with Bryan's grandma, and a sudden afternoon thunderstorm trapped us inside the seafood restaurant, and Mandy dumped an entire glass of ice water into her lap, and none of these details are really important but the total of all of them is.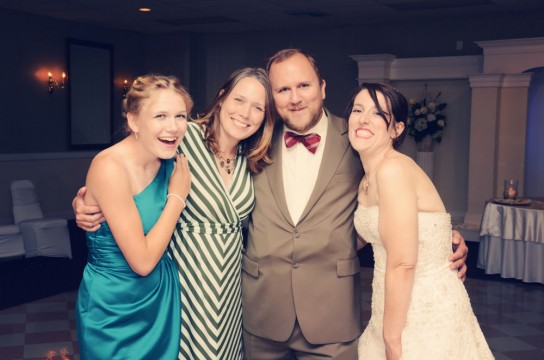 Welcome to our family, Juliana.