Our first year in the Arkansas Canoe Club has been a good one. We've been impressed with their emphasis on teaching and on safety. They organize two big 'schools' every year – the whitewater school and the recreational paddling school (which we attended last year). Less highly publicized are tons of training opportunities for the people who teach at those events, and for others in the club. There are workshops and certification for kayak teachers, and canoe instructors. There are rescue classes at different levels.
This culture of knowledge and safety is something we've really benefited from. Our family wouldn't have had the good start we did without those educational opportunities. We've felt pretty safe pushing ourselves a little bit, knowing that the people around us are well trained will be able to fish us out of the water if we need help. We think it's very, very cool to be part of something that feels so committed to keeping people safe.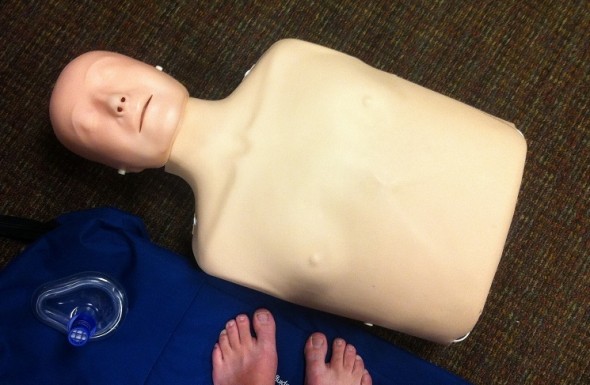 This spring, we had a chance to take a CPR/AED course from UAMS, without charge to us – the classes were sponsored by the canoe club. Now all three of us are certified CPR people. We have cards and everything. And we feel a lot more confident about actually providing help to someone in distress, instead of just standing nearby and looking concerned.