We tend not to plan many big trips while Mandy's out of town, for some reason. That's okay, though; it gives us a chance to do little serendipitous last-minute weekends on a whim. The forecast looked good, so we took a short weekend backpacking trip to the Winding Stair area of the Little Missouri River, near Langley, Arkansas. The walk was pleasant and we arrived to find only a few swimmers and no campers at all. After about 5:00 on Saturday evening, we had the whole place to ourselves except for a couple of families who wandered through on Sunday.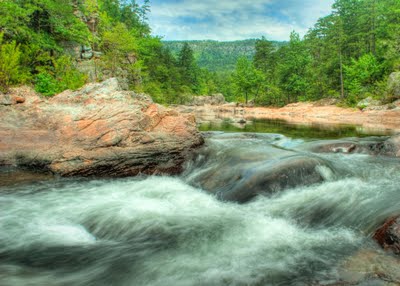 The photo above is done using a method called HDR which allows the photographer to capture a wider dynamic range in one image than is normally possible. Bryan's been experimenting recently with HDR photography and he's starting to get the fundamentals under control. He takes multiple exposures of a scene, with the shutter speed set differently (bracketed) for each photo, and then digitally mushes them together to make a composite photograph that makes each portion of the scene show up nicely. Pretty cool!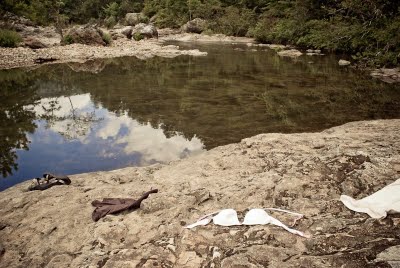 The water was nice, and did I mention that we had it all to ourselves?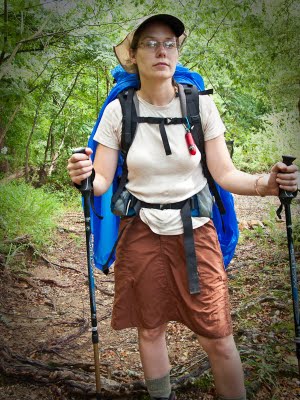 It started really thundering just as we packed up on Sunday afternoon. As we started hiking out, it began to rain. It never rained hard; it was just a serious sprinkle. And then, about halfway out, it cleared off and the sun began to shine again. The photo above shows a poncho still draped across the top of my pack to dry.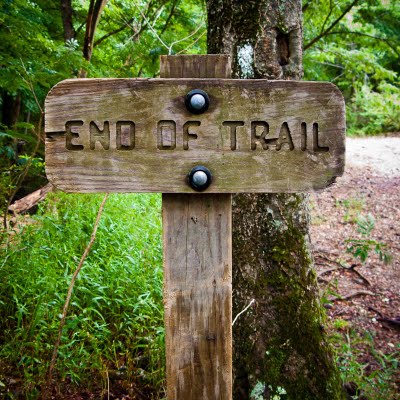 And then, the end of the trail, the drive home, and Monday morning.