Aaron and Brittany got married! We don't know them well at all, but Aaron's parents are good friends, and they invited us to their lovely backyard wedding and asked Bryan to take a few photographs.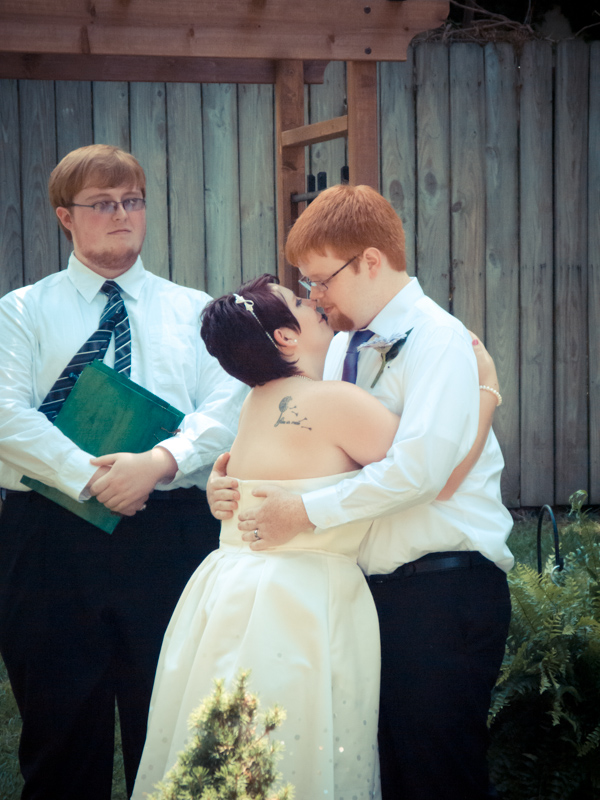 Bryan did a good job, as always. I brought my little camera and snuck around in the bushes taking macros and sort of candid stuff. Just as Bryan had everyone lined up for a nice family portrait, somebody saw me behind a fern. "Look, it's the paparazzi!" That got everybody laughing and looking in the same direction, and I think it turned out to be the best photograph of the whole family.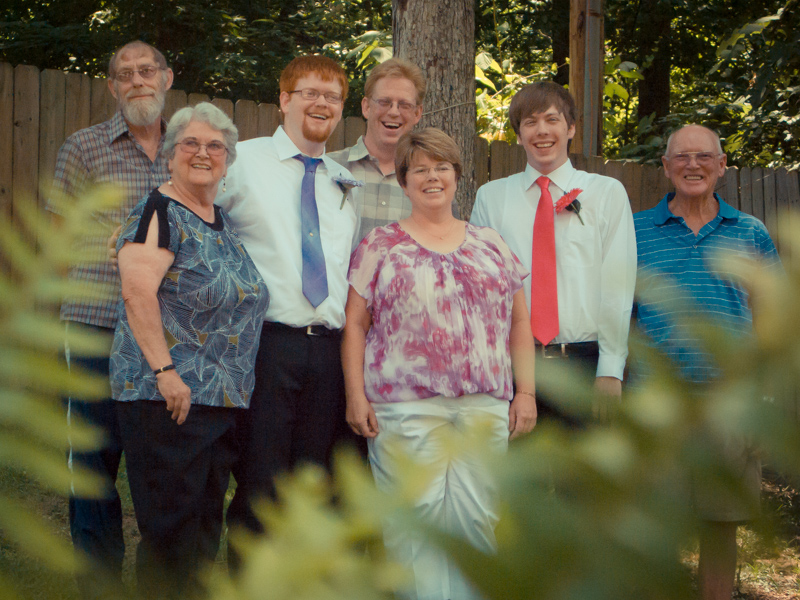 I like to see people putting effort into honoring a day that's important to a whole family, but I also like to see people making deliberate choices to have weddings that are meaningful and sweet and not hugely expensive. Brittany and Aaron did a good job of making the day special and we were glad to be a part of it. Congratulations, you two!