Mandy Goes to Camp
Through the geology instructor I had last fall, we found out about the Halberg Ecology Camp, a week-long program for middle school kids, run by Audubon Arkansas. Mandy had to apply for the camp, which included recommendations from teachers and an essay. But she was accepted! (And I had to send a big fat check, also.)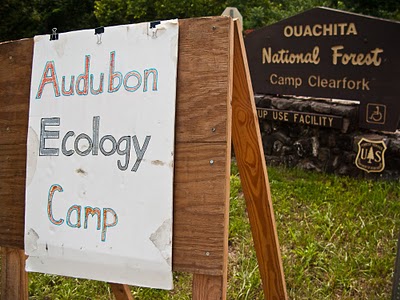 This was her first 'sleep away camp' but as predicted she didn't miss us at all--she had a wonderful time. She spent a week in the heat of summer outside, and sleeping in a forest service cabin without air-conditioning. She spent a week with a group of kids who also like to be outside, and who like to learn about science and nature. Best of all, I think, she got to spend a week in science classes taught by high-school and college science teachers. The kids learned about mammology and herpetology and geology, got to spend time in canoes, and ate good food.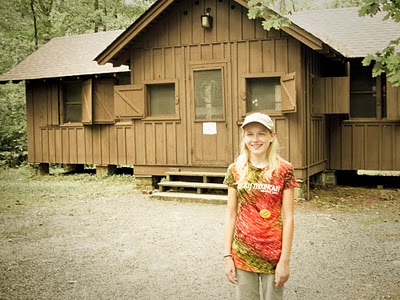 She came back tired, happy, and using big words. A handful of this year's campers get to return next summer for a 'senior camp'. Mandy's looking forward to finding out if she made the cut.
UPDATE 11/15/10 -
I got an email today from the director of the Halberg camps. Mandy has been invited back for "senior camp" next year, and so has her favorite other camper, Inge. Hooray!
---