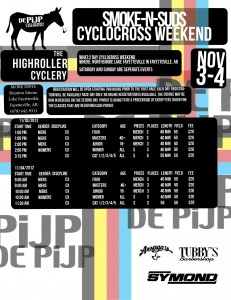 Mandy wanted to go to Fayetteville this past weekend to ride in a couple of cyclocross races. Bryan already had something planned for the weekend, but our friends Joe and Lisa from Arkansas Outside offered to take her – their family was planning to camp, and they promised to put her to work helping with cooking and dog-minding duties. She was eager to go, and we couldn't think of a good reason not to send her.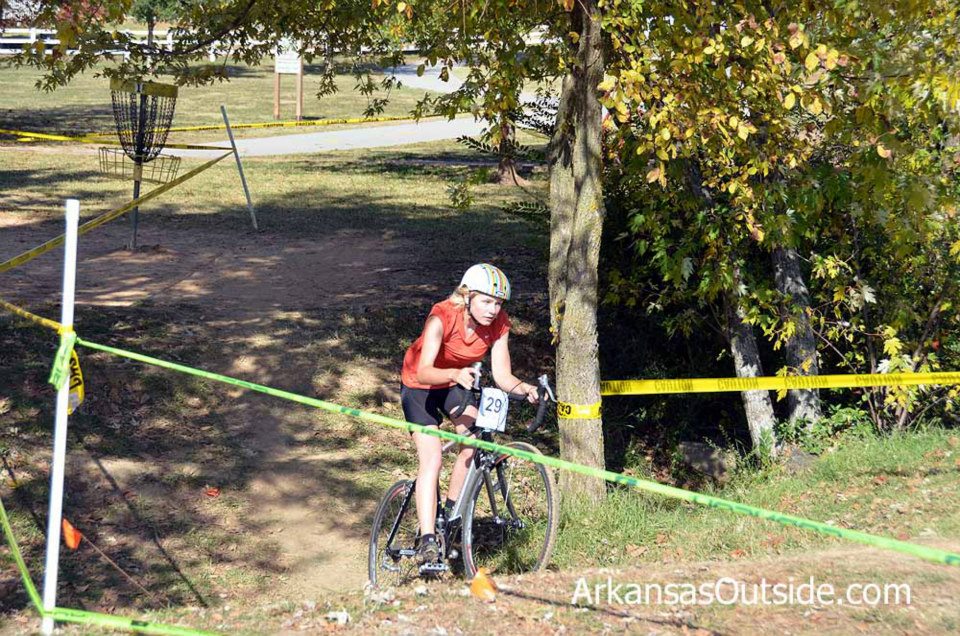 Crash had a great time with her friends and finished DFL in one of the two races. She enjoyed meeting new people outside her parents' circle of friends. Since the different 'classes' of racers run in staggered heats, she had a chance to cheer for other riders from Little Rock – people she knows from polo or other parts of the cycling community – and I think she enjoyed those races just as much as her own. In fact, she got a message from one of them expressing thanks for her wholehearted cowbell-ringing. He claimed that her cheering was so overwhelming to one of his competitors when they passed her that the poor guy slowed down, allowing her friend to pull ahead.
This is the last time Mandy will have a chance to race this year, most likely – the other races are on weekends we'll be out of town, or otherwise busy. But she knows she enjoys 'cross racing now. And she understands a little about what she'll need to work on to do better and have more fun next year if she decides to try it all over again.
You can read more about the races over on Arkansas Outside where they covered the weekend in two blog posts: Part 1, Part 2